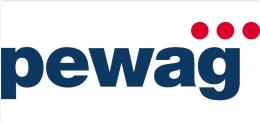 Pewag Inc.
800-445-2895
---
Pewag Forstgrip Pro
Pewag Forstgrip Pro
Pewag forstgrip pro is the reinforced version of the pewag forstgrip. pewag forstgrip pro is the professional chain, of the new forestry chain generation, for extreme use due to asymmetrical arranged spikes and forged parts.
Suitable for extreme and very demanding forestry use
Innovative asymmetrical forged links and spike arrangement
Perfect grip and ideal ground preservation
No twisting of the chain and improved stability thanks to innovative four-edged links
Additional welded links with asymmetrical spikes for an even stronger chain
Shape of the chain mesh ensures perfect running smoothness and protects the tyre as the pressure on the tyre is distributed evenly
Optimal fit of the chain to the state of wear of the tyre thanks to adjustment elements
The pewag forstgrip product range is the first forestry chain series made from the pewag TitanGrip® special steel to ensure a long lifespan.