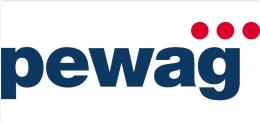 Pewag Inc.
800-445-2895
---
Pewag Forstgrip
Pewag Forstgrip
By asymmetrically arranging the spikes in the chain mesh, pewag developed a new generation of forestry chains. The innovative spike arrangement increases grip and stability.
High-quality chain for heavy-duty forestry use
Innovative asymmetrical spike arrangement
Best grip and ideal self-cleaning features
Welded rings as connecting points
Optimal fit of the chain to the state of wear of the tyre thanks to adjustment elements
Available in a one- or two-field design, depending on the width of the tyre
The pewag forstgrip product range is the first forestry chain series made from the pewag TitanGrip® special steel to ensure a long lifespan.