HMC Carriage Drives (Sawmill) For Sale

HMC Corporation
603-746-4691

HMC Corporation, located in Contoocook, NH manufactures and distributes high quality sawmill equipment for the forest products industry. Established in 1953, our focus is to offer equipment to lumber manufacturers that will improve quality and yield while improving efficiency.
Viewing Page 1 of 1
6 Results Found
STANDARD LISTINGS HMC Hydrostatic Carriage Drive - Model HD-40 self contained drive. Includes pump, tank, 50 HP electric motor, hydrostatic motor and cable drum. Also comes with a spare used drum and motor. Suitable for carriages up to 8000 lbs. Top speed 600 fpm. Uses 5/8" cable. See all of our other items at benjones.com

Ben Jones Machinery

706-324-2604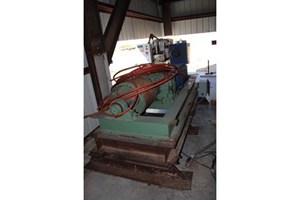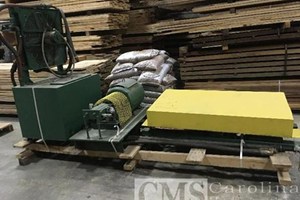 Carolina Machinery Sales, Inc

704-288-1904 HMC SH-17 husk with top saw and built-in bearer belt, includes 40 HP on top saw and V-belts for headsaw. Has pulleys, bearings, guide blocks, collars/nuts, off bearing belt. 48" blade included on main arbor. Kept undercover.

Sawmill Exchange

713-729-6455