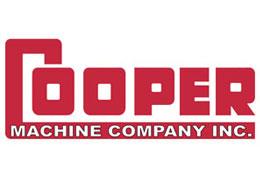 Cooper Machine Company, Inc.
478-252-5885
---
Cooper Machine MIT S.A. Horizontal Bands 1275 Model
Cooper Machine MIT S.A. Horizontal Bands 1275 Model
MIT has four horizontal band resaw models. The 1275 model has 4'2" (1275 mm) diameter fabricated solid steel wheels for 6" or 8" bands. Designed and fabricated with a solid center to generate maximum airflow efficiency while still allowing optimum design strength. Wheels are stress relieved and balanced to ensure smooth and vibration free operation. All bearings are first line quality. Air strain system is supplied with heavy-duty air bag using hydraulic hose for long lasting service and virtually no maintenance except for draining. Pneumatic system for flywheel movement to change blade. System allows adequate movement for extension and contraction for blade removal. Tracking and final adjustment are easily made. 75hp electrical motor on the head either 50 or 60 htz. Mudata Model Pos Div 114 for one head is included. 13'-0" (3.96m) in feed and out feed metal tabletop chain conveyor and wide motorized pressure rollers on front and back of the blades.
4'2" (1275 mm) diameter fabricated solid steel wheels for 6" or 8" bands
Designed and fabricated with a solid center to generate maximum airflow efficiency while still allowing optimum design strength
Wheels are stress relieved and balanced to ensure smooth and vibration free operation
All bearings are first line quality
Air strain system is supplied with heavy-duty air bag using hydraulic hose for long lasting service and virtually no maintenance except for draining
Pneumatic system for flywheel movement to change blade
75hp electrical motor on the head either 50 or 60 htz
Mudata Model Pos Div 114 for one head is included
13'-0" (3.96m) in feed and out feed metal tabletop chain conveyor
Wide motorized pressure rollers on front and back of the blades with pneumatics systems and remote sensors
Fixed pressure guides
Lubie lubrication system
Complete electrical control panel, including starters
Comes on a common base frame