Hobby to 700 Truckloads!
I've always had an interest in firewood and splitters, I've been a logger for over 20 years and my dad built a hydraulic splitter out of scrap and junk parts when I was a kid, I guess you could say I was hooked. When I added firewood to my logging business, we ran an old fashion splitter and sold some bundled wood and about 100-150 pickup loads each year. So, after a lot of research and close comparison of all the top brand of high-volume splitters available we bought the Timberwolf Alpha 6. That single purchase decision drove my part-time business into overdrive. After paying for itself in 4-6 weeks we knew we had the right splitter, the box wedge on the Alpha is the cat's meow! Within six months we had a our second Alpha 6 and two Timberwolf conveyors, a 12' and 32', to boot.

Speed of production, quality wood and great customer service, what more can you expect from a splitter? I can literally split 6-8 times more wood with the Alpha 6 than I was with the old-fashioned splitter. It's not even close, I'm able to produce a face-cord in about 15 minutes, and the Alpha is so easy to operate my 7-year-old can run it. The guys as Timberwolf have been great on warranty service, we had a hose leaking and called to ask the best approach to address the leak…. Four days later there's a new hose delivered! I asked how much? No charge. That's service after the sale.

Our business has grown from a hobby to 600-700 truckloads and thousands of bundles each year for one simple reason; our firewood customers love it! The key to customer satisfaction for us is uniform wood, and the Alpha 6 produces just that, our firewood is clean, uniform, stacks better, burns better and quality wood from our Timberwolf Alpha 6 continues to fuel our growth. So much so, we're considering adding a processor. And I can guarantee you when that time comes, I'll make one call to Timberwolf. No more research required – the proof is in the puddin'.

Ray Carpenter
Carpenters Woodshed
Tipton, IA
Three Retired Guys - UN-Retire!
ADK Natural is a team of three old retired guys who started cutting firewood for a nearby camping area as a hobby, just something to keep us busy and fit. We started out with boxes of campwood out by the road. Our first splitter was an ABS box splitter, but after about 3-4 years we'd started selling palletized face cords for pick-up only and needed more production. By then the owners of ABS had purchased Timberwolf, we saw the new Alpha at a tradeshow and knew right away that was our next machine! The demand for our high quality, uniform firewood has been steadily growing, so we added the delivery option to make  it easier for our customers AND THAT REQUIRED ANOTHER upgrade.

I mentioned to Matt we were considering a processor and he volunteered to bring up an HD-Pro X and demo it right on location! It never left! The decision was a simple one, for over 5 years and multiple machines the Timberwolf staff, led by Matt Timmins, has been easy to deal with, honest and their customer service has been awesome. We ended up adding a 24' Timberwolf conveyor, upgrading to the 5-chain infeed deck (great for longer gnarly logs), the Auto-Cycle feature and 12-Way wedge. We kept our Alpha 6 because you can't beat it for those really big logs and it's great for special orders.

One example of that extraordinary service was recently Timberwolf made un upgrade to our new processor, they just showed up and installed it! We didn't even know it needed anything! Timberwolf is an exception in today's world, a honest, friendly company that doesn't employ high pressure sales tactics – just a great line of machines from a company that knows firewood! If you're thinking of getting started in the firewood business you can't go wrong with Timberwolf. Meet Matt and his staff at a show or call the office, heck if I need something I just call his cell! After six years we'd never think of any other company than Timberwolf.

Tom Brown
Adirondack Natural Enterprises
Paul Smiths, NY
By: Timberwolf Firewood Processing Equipment
---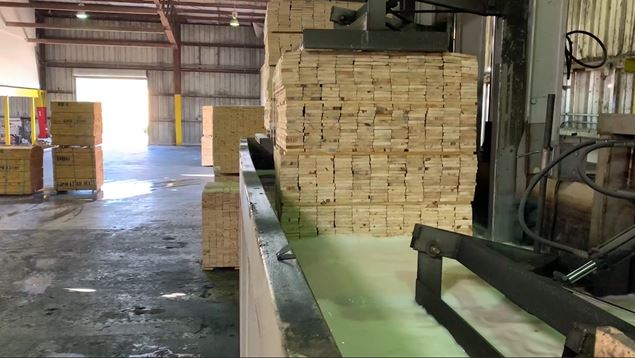 When it comes to airborne mold spores, what we can't see definitely can hurt us. Unfortunately, when the weather gets warm in spring and conditions are right, those spores can quickly colonize surfaces. In days, mold can spread from idle lumber or a pallet to contaminate materials and equipment. As a result, employee health and safety, as well as sensitive products, can be compromised.  
What is lumber mold and why does it matter?
A mold is a fungus that grows in the form of multicellular filaments called hyphae. There are more than 100,000 mold species, which play an important role in helping to decompose wood and other plant matter. They become problematic, however, when they take root on lumber, pallets, and other unintended surfaces.
To successfully colonize a surface, mold requires a combination of oxygen, adequate temperature, a food source (your wood pallets), and free or liquid water. The most common approach to controlling mold is to limit wood moisture. Experts recommend that the moisture content of wood be kept below 19% for best results.
One common misconception is that the ISPM 15 heat treatment of lumber will prevent mold. The application of heat treatment is (a minimum of 30 minutes at a core temperature of 56 degrees Celsius) is designed to kill insects living in the treated wood. The intention is to prevent the inadvertent transport of wood pests internationally, where they could attack forests in other countries. In fact, heat treatment can make matters worse by drawing moisture and sugars to the wood surface. Once removed from the heat chamber, a convenient surface environment has been created for mold spores to colonize. 
Product manufacturers, distributors, and retailers in hygiene-sensitive supply chains are becoming increasingly sensitive to the problem of mold. The presence of mold not only presents a food safety and quality risk but is also a concern from an occupational health and safety standpoint. Pharmaceutical and food supply chains are particularly vigilant in preventing exposure, and the presence of mold has resulted in health and safety complaints by employees in a variety of settings.
Basic steps to limit lumber mold
Basic steps for limiting lumber mold start with keeping them dry. Here are some best recommended best practices:
Make sure that mold is actually the issue. The discoloration you see in your wood pallets might not be mold. Bluestain creates a bluish or greyish discoloration in wood but is not associated with human health concerns or pallet performance issues. According to an NWPCA brochure, "Mold grows on the surface and can be brushed off or smeared, whereas blue stain penetrates deep into the wood and cannot be removed."
Keep lumber out of the rain

. Even a short exposure to water can be problematic. Such a brief occurrence can be enough for a fungus to start germinating, grow into the wood and produce spores on the surface. By then the wood might be dry, but mold will already be present.

Elevate stacked pallets and lumber off the ground.

 By using an elevated surface, you can prevent water from wicking up from any puddles on the floor surface or ground.

Don't store lumber in a trailer.

 Dark, warm, and humid trailers can quickly turn into an incubator for mold growth. Coordinate deliveries with trading partners so that lumber can be quickly unloaded and placed into dry storage.

Keep lumber in a well-lit, dry, and ventilated environment. 

Covered storage is critical for keeping lumber dry. For outdoor storage sheds, pallet ends of stringer pallets should be aligned in the direction of the prevailing winds to help improve airflow. For indoor storage, choose a well-lit, ventilated part of the warehouse.

Ensure row spacing to further promote ventilation. Stacked stringer pallets can act as a barrier to air movement on the stringer side. Circulation can be improved by leaving a gap between pallet rows. Orient the ends of stringer pallets in the direction of air movement.

Consider KD softwood lumber and pallets

. More industries are switching to kiln-dried softwood pallets. While some applications still require the use of hardwood, KD softwood pallets can be designed to deliver comparable service, without the mold challenges associated with pallet heat treatment.




What about traditional chemical treatment options?
In spite of heroic efforts to keep pallets dry in warm weather, pallets far too frequently have exposure to the necessary combination of heat and moisture, and mold results. Even if you keep your pallets under 19% moisture content, small localized wet spots can provide the needed ingredients for mold to colonize. 

To improve protection against mold, lumber and pallet providers have relied on hazardous and caustic chemical solutions. These treatment products pose additional challenges for pallet manufacturers and users alike. Boards are either dipped into vats of toxic solution or it can be sprayed onto the boards. Both of these approaches pose a health and safety risk to employees as well as the threat of corrosion damage to plant equipment - even after the mold inhibitor has been applied.  Such products are categorized as being toxic to the environment, particularly to marine life. As such, careful attention to handling and disposal is needed to avoid environmental damage.
A new approach to chemical mold prevention
WoodLock Bio-Shield was originally developed as a treatment for construction lumber to inhibit mold growth in homes. Its inventor, Jim Stanley, saw the need for a non-toxic mold inhibitor for lumber and pallets and reformulated the product for that use. 
Similar to other mold prevention products, WoodLock is applied by spraying or dipping onto green cut boards, hardwoods, softwoods, pallets, crates, and boxes. It is uniquely effective in preventing mold by utilizing a unique polymer emulsion that forms an ionic bond with the formula's anti-microbial agent and a mechanical bond with the wood, effectively "locking" out mold spores by stopping gestation. The active ingredients of WoodLock Bio-Shield are bio-available at just 10% humidity with higher availability at higher humidity levels, so the better the conditions are for mold growth, the harder WoodLock works. These ingredients are held on the surface of the wood by the polymer, which softens, allowing the anti-microbial agent to become more bio-available.
This unique formula has a zone of inhibition up to 2-3 mm away, ensuring that nearby areas are protected even if a board is not 100% covered. The polymer seals as it dries so it can work repeatedly, and because WoodLock is not water-soluble, it continues to protect wood from mold growth even after thousands of wet-dry cycles. WoodLock's performance was validated by Virginia Tech using ASTM D4445 Laboratory Method for Evaluating the Mold Resistance of Wood-based Materials. 
In addition to its unique effectiveness, WoodLock is formulated with active ingredients which are on the EPA Safer Alternative List and are listed as FDA GRAS (Generally Regarded as Safe). The formula contains no hazardous materials or carcinogens and is non-flammable and non-corrosive. As a result, WoodLock requires no additional safety precautions and can be used indoors and/or around sparking machinery. The product's pH of 7.3 (once diluted) is the same as the human body, so it will not damage containers, forklifts, or other equipment. Empty WoodLock containers can be recycled in standard municipal recycling streams, no special disposal protocols required.
By: Pallet Machinery Group
---

Let's keep this simple and to the point.. Well-done print marketing value is on the rise, here's why: The internet is exploding with infinite amounts of BREAKING NEWS regarding Coronavirus, Tiger King, Coronavirus, 'Murder Hornets' and more Coronavirus. There's no doubt internet and social media usage is up tremendously through the first four months of the year, therefore, general stats (total users, average time spent, etc.) could suggest shifting more advertising to digital media. However, what's driving the increase in user activity? What's influencing their subconscious mind? Does that help you and your message? Additionally, people who are usually inactive on social media are now posting and regular contributors are setting personal records daily. And, doesn't it feel like a war to keep unread emails from reaching triple digits? Now for the boring stuff… Mailboxes are EMPTY! Print advertising and direct mail will be seen and held, you aren't competing with millions of clickbait headlines, and your customer hasn't already been negatively influenced with "news.". Suggested Actions: -Don't stop digital marketing. Adjust to a message for current economy, (Savings, Financing, Availability, Trade-In Specials, Made in USA, etc.) -Send direct mail to your current, past and potential customers. Now! -Capitalize on quality print advertising outlets. -Assuming you'll be serving the industry for years to come, advertising projects an image of stability, increases "share of mind," and increased voice as competitors decide to go the opposite direction.
By: LumbermenOnline.com
---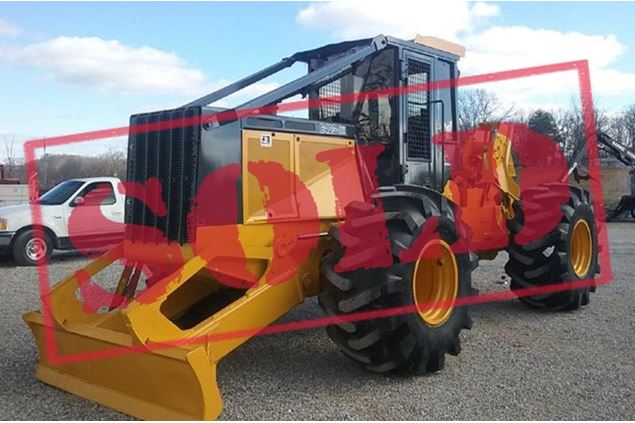 Looking to upgrade your equipment, but need to sell your skidder, sawmill, or pallet nailer first? Or maybe you acquired a few items for a specific job that need to be liquidated, but you aren't sure what to do? Truth is, there are many different ways, from listing it on LumbermenOnline.com to sitting it out by the road. Each way can fit different types of people and have their own place in the market, but carry pros and cons as well. Assuming you're not one of those lucky guys that are always approached by a deep pocketed offer to help you part ways, here are the main four options in no particular order: Auctions Pros - Assuming the process goes well it's a "quick sale." You have a defined date of item being liquidated, therefore, removes uncertainty. Auction companies have an interest in your items selling for high value and foot the bill for most of the promotion around the sale. Cons - Uncontrolled variables including attendance on auction date due to outside factors, previous items sold, and inability to display equipment's ability (if applicable). Additionally, other risks are items not exceeding reserve and having to pay a stocking fee, auctioneer's fees can become very lofty with expensive equipment, transportation of equipment to and from auction, just to name a few. Who does this option work for? Sellers who have numerous items to liquidate, end of business liquidation, or those who want an exact date of sale to plan accordingly. Brokers Pros - There is little time invested by the equipment owner. Generally speaking, there are no fees if your equipment doesn't sell. Utilizing a wide range of contacts from the brokering company. Good brokers are experts at selling equipment, they've sold 100s of items, and your item will be nothing they can't handle. Cons - The most common percent of fees for brokered items is 10% (moving the decimal one place on $100,000 = $10,000). Many brokers have numerous clients and many obligations, you could potentially be one of 100 -200 customers they're servicing at a particular time. You will not directly know the interest of your equipment to the market and could make for a long selling process. Bad brokers. There are many reputable brokering companies that are worth 10% or more of any item, but there are just enough brokers that talk the buyer up and the seller down to give everyone a bad taste. Not sure where to start looking for a dependable contact to represent your equipment, check out our Online Edition for a solid line up. Who does this option work for? Equipment owners who would like an expert to act on their behalf, while saving time that takes away from what their everyday responsibilities. Marketplaces, i.e., LumbermenOnline.com Pros - Direct control of entire selling process, from price, terms, and transportation. No pressure or obligation to continue to sell your equipment, if the decision is reverted, for example, a new job gets pushed through and that equipment is now needed. Selling your equipment directly carries the minimum number of people involved, by default will simplify the process. Sellers will avoid the previously mentioned high fees versus brokers or auction companies. Solid marketplaces and buy/sell/trade outlets will advise you on tips to help make the process go as smoothly as possible. Advertising in outlets, like LumbermenOnline.com, get your items in front of all potential buyers, including dealers, other brokers, and end-users. Cons – Selling your own equipment can potentially be time-consuming by taking calls, following up, showing equipment, etc. Finding a reasonable asking price can be cumbersome in some circumstances, not all machines are equal - however, your account representative can help advise you on a target price. Just like brokers, selecting valuable outlets to use can be risky – focus on similar equipment listed (if there's just one or two like items, you're in the wrong spot), gauge their online services, 84% of adults use the internet, and reach out to past advertisers for reference, even if their item didn't sell, they can give insight on the process. Prepaying for services, that is any less than 100% success rate always, carries a risk of being out the advertising cost. Logistics of a potential buyer can be a headache. Who does this option work for? People who want to sell their own equipment efficiently, control the process, retain the selling amount in full and get their equipment in front of as many prospective buyers as possible. Get started now! FREE! - Local/Roadside/Craigslist/Facebook Pros – By far the cheapest option to utilize. 90% of potential buyers will be local, therefore, transportation of equipment won't be a hurdle. You're still selling the equipment yourself, so you will have complete control of selling process. No pressure from others in the selling process make for a stress-free experience. Cons – If this option worked more often than not, this article would be two sentences long and the above options wouldn't exist. Furthermore, low number of eyes on your equipment reduces response greatly. Let me explain, parking a Ford F-150 on a busy highway is a good idea. Everyone that drives by is a potential customer because they're a driver. However, not every driver has a need for a used feller buncher or other heavy equipment. This route is a time killer, if your equipment is parked on the road for 2 months with no interest, that's two months of no use and time that could've been advertised on a larger scale. Who does this option work for? Sellers who aren't in a hurry for any reason, don't need to use the equipment during the selling process, and have a solid local market for their equipment for sale. Overview All options have ups and downs, that's why they all exist. Your goals of selling your equipment will help determine which option fits you. Overall, selling your equipment isn't hard, like many things, you just have to start. Many potential sellers put off liquidating tens of thousands of dollars in equipment because it seems overwhelming or time-consuming. However, that equipment is at its peak value today (assuming no upgrades or repairs are needed) and there's a cost even for items that are paid for and not used. If I were selling my equipment, I'd use a couple options that are able to ensure I got my item in front of as many potential buyers as possible. The real winner here, is the buyer of your equipment – you just have to find him!
By: LumbermenOnline.com
---

---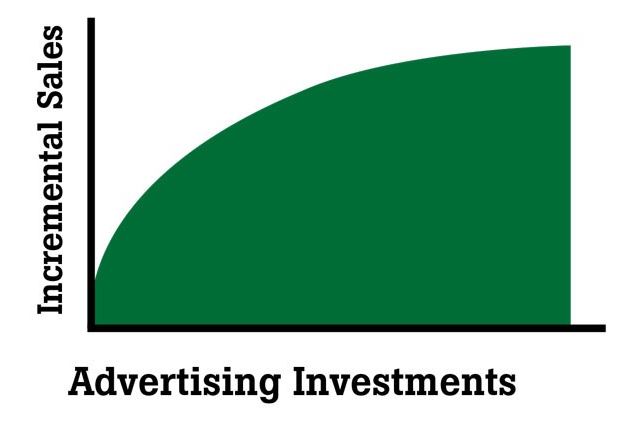 I've heard it thousands and thousands of times and its well documented and reported that 'print' is DEAD! From local newspapers, to national magazines, industry related rags and many others have collapsed or barely holding on – I get it! It's a popular thing to say, "Print is Dead," it can make you feel innovative, forward thinking and even trendy. BUT, take one step back to the headline, replace "Print" with any advertising outlet you're a customer of and the statement may still be true… if you don't evaluate your chosen advertising channels. As an advertiser and a customer, you're paying for the audience that the magazine, newspaper, website, app, radio, television, billboard, racecar, trade show, or any other advertising investment reaches. That's it, the audience. Are they reaching your perspective customers? How do you know? In some cases, you won't know until you try it. It's simple! No really, it is. To at least check the basics of any advertising option, but in this case, let's stick with print. There's 3 key requests you should ask for, before advertising with any print media or if you haven't in a while (or ever), your current print advertising outlets: Can you send me your most recent audit statement or postal receipt? How do you grow your audience? How do you scrub your audience? If these don't get answered truthfully with proof, don't donate your money – even if it is 'cheap.' Online advertising is popular for many reasons, but the one that is most overlooked is that every specific paid for ad directly tells you how many eyes were reached. Great! Now, apply that to all other advertising focuses, including print. In short, don't group all 'print' all in one – there's plenty of print media that wasn't worth advertising with in the 80's and 90's, and that's still true today. Vet your advertising, ALL ADVERTISING.
By: LumbermenOnline.com
---