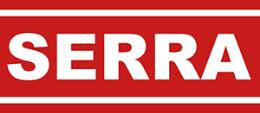 Wintersteiger Inc
801-550-4878
---
Serra FE 50
Serra FE 50
Mini sawmill for logs up to 21.6" in diameter - For anyone using wood saws only occasionally or on a smaller scale, this is a win-win. Whether farmers, foresters, hunters or carpenters: it is used successfully for a vast variety of applications. One important aspect considered in the design of this band sawmill was ease-of-use as well as low maintenance. The FE50 meets all of these requirements, while it is also unbeatably affordable and allows high productivity
For logs with up to 19.68" in diameter
5 hppower engine
Operator is not located on the side of the emerging sawdust
Innovative sawblade concept with metal band sawblades of bimetal. No sharpening. No tooth setting.
Easy to operate n Extendable with 88 inches long extensions
Low purchase price at high productivity at the same time.
LOG DIAMETER
21.6"
LOG LENGTH
from 24" – 141"
PERFORMANCE
2,000 BF / 8