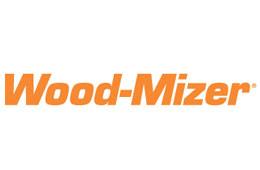 Wood-Mizer Products, Inc.
800-553-0182
---
Wood-Mizer HR120 Horizontal Resaw
Wood-Mizer HR120 Horizontal Resaw
The HR120 Horizontal ReSaw is an affordable, entry-level resaw based on an innovative design that cuts extremely accurate lumber. Different from most entry-level resaws, the HR120 has a large 16" width capacity and is powered by either gas, diesel, or electric power. This unit features all electrical drives, eliminating the need for hydraulics. The HR120 is perfect for remanufacturing boards, cants, and reclaiming slabs into finished products, especially pallet boards. The heavy-duty bed easily tilts to cut at an angle, producing lap siding and moulding blanks, while the optional shingle belt makes it a breeze to produce perfect shake shingles. Simple to run and maintain, the HR120 will boost productivity for both sawyers and industrial operations.
8° tilting bed for siding
Optional shingle belt
Board Outfeed Table
Auto Return System