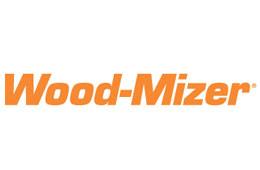 Wood-Mizer Products, Inc.
800-553-0182
---
Wood-Mizer HR700
Wood-Mizer HR700
Ideal for companies that need a large capacity, heavy-duty multi-head resaw, the HR700's modular design makes it easy to expand from one to a maximum of six heads as production demands change. In its maximum six head configuration, the HR700 converts large cants into six boards and one slab in a single pass.
20HP Electric Motor - Extra power for increased production.
Steel Chain Conveyor - The durable hydraulic driven steel chain provides longer life and less downtime than rubber belts.
Optional Rollers - For shorter cants less than 4' long. Max cut height changes to 10".
Feed Rollers - Heavy, hydraulically powered rollers securely feed a variety of wood types.
Blade Tension System - Each module has centralized blade tension and lubrication.
Optional Setworks and Auto Up/Down - Increase operator productivity with the optional setworks and auto up/down.