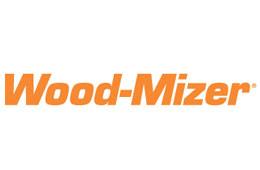 Wood-Mizer Products, Inc.
800-553-0182
---
Wood-Mizer Hr250 Super
Wood-Mizer Hr250 Super
Resaw cants and boards into two or three pieces with each pass with the HR250 super horizontal band resaw! Designed for high-production lumber and pallet board operations, the HR250 features two horizontal bandsaw blades within one compact head which is ideal for resawing cants, boards, or stressed material. Powered by two 25HP (18kW) saw wheel motors and two 2HP (.75kW) gear box motors, the HR250 is built to last with heavy-duty construction, premium components, and 28" (710mm) diameter dynamically balanced steel band wheels.
25HP (18kW) saw wheel motors and 2HP (1.5kW) gearbox motors
Two independently controlled saw blades within one compact head
Setworks with digital blade position controls in imperial/metric
11 ½" (290mm) wide x 10" (250mm) high capacity
0 – 90 ft/min (0 – 27 m/min) variable feed
Pneumatic hold-down top rollers