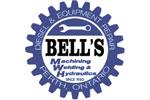 Bell's Machining Welding & Hydraulics
888-995-1965
Bell's Machining, Welding and Hydraulics has been providing customers with welding, machining and millwright services since 1939. We deliver only the best products and services with our full line of machining equipment and CWB (Canadian Welding Bureau) Certification. We also make the most rugged built Firewood Processors, they are easy to use and the most productive firewood processor on the market today. Bells builds 6 different models to suit every operation.
Bells Machine 3000 Bar Saw
Bells Machine 4000 Series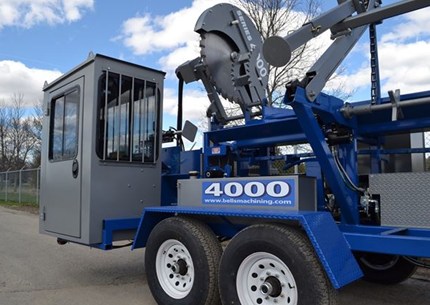 Introducing the 4000 Series Processor from Bell's Machining. Your choice of circular or bar saw is just one of many options on this machine. It features a 66hp CAT diesel engine, holds up to 20' logs, comes standard with an 8' live deck, along with many other options - Let us put one together for you, TODAY!!
Bells Machine 6000 Series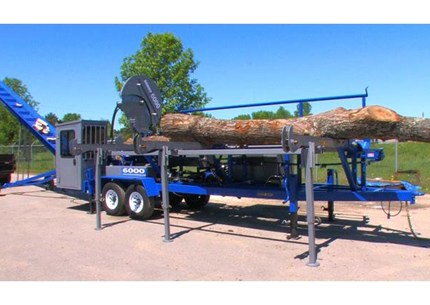 Our Most Popular Model on the long line of Bell's Machining Firewood Processors is the 6000 series. It features a 91hp CAT turbo diesel, 54" circular saw, auto cycle splitter, 42 ton splitter cylinder, single joystick control, which all equals HIGH OUTPUT!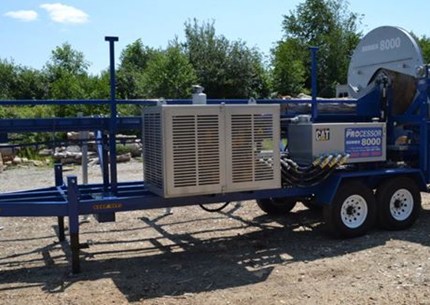 Built to process large wood, the 8000 Series comes with a 60? Simonds Circular Saw and a 7? 56 ton splitter cylinder and is able to process 4+ Full Cords of Hardwood/hour.
Bells Machine Super Splitter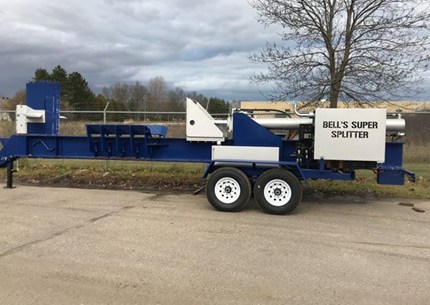 The Bell's Super Log Splitter allows you to split HUGE logs and cut them down to a manageable size. A small easy to use remote control allows you to split logs from a distance. If this large Wood Splitter is for you give us a call!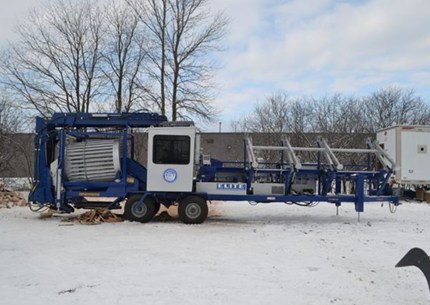 Built with the Custom Firewood Processor in mind, the Elite comes in an "All-In-One" package of Processor, Tumbler & Conveyor.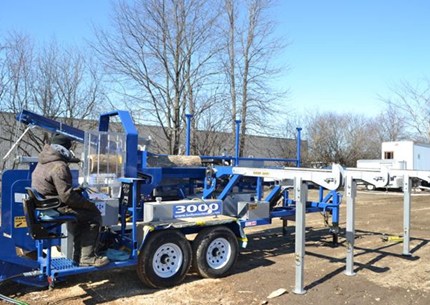 Built for mid-size logs, the 3000 Series is equipped with an Oregon Bar Saw and 30 Ton-5? Splitter Cylinder.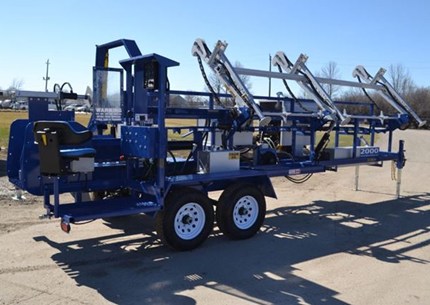 Built for smaller logs, the 2000 Series is equipped with an Oregon Bar Saw and 4.5" Splitter Cylinder.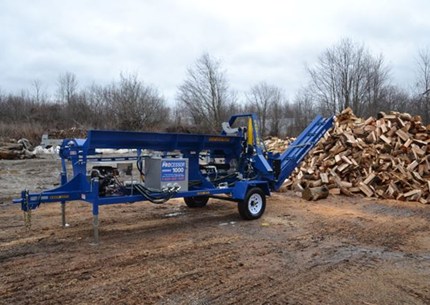 Bell's newest Firewood Processor is an affordable option for your firewood production.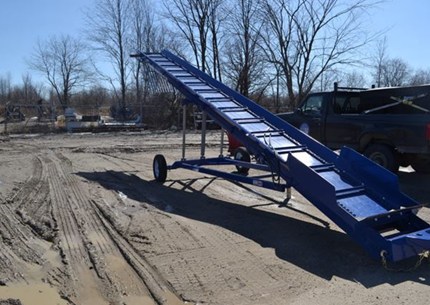 Take the back-breaking work out of loading a truck or trailer with an offloading conveyor that attaches directly to any of our processors.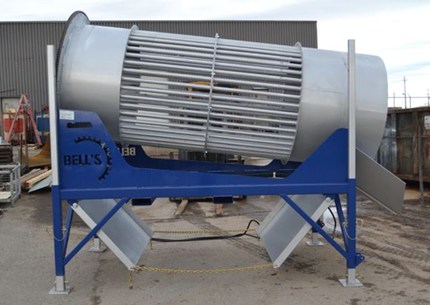 The Bell's Firewood Tumbler is a portable screening solution to separate debris from firewood so you can provide debris-free product to customers.