Brute Force Unveils the Auto Cycle Box Wedge High Production Splitting System
By:
Brute Force
|
Clayton Szydel |
Published 09/17/2019 |
715-678-0037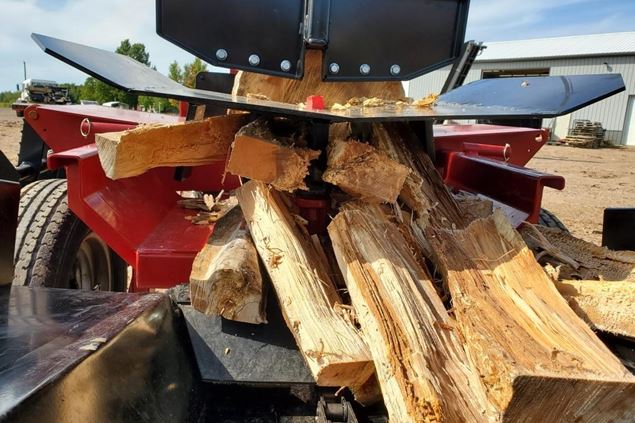 Following months of extensive design, development and testing, Brute Force Manufacturing unveiled the new Auto Cycle box wedge firewood splitter at the NYS Logger Field Days in Boonville, New York. Versatile is the word to describe this new splitting system that features a 26.5 HP Kohler gas engine, powerful 5" splitting cylinder, hydraulically controlled wedge, conveyor and block lift that can be attached on either side to fit your firewood splitting operation and is available with or without the hydraulically controlled conveyor.

Built the BRUTE FORCE WAY, the Auto Cycle features a 2-stage 48 gallon per minute hydraulic pump with built in hydraulic cooler, large 7 gallon fuel tank and heavy duty laminated main beam with replaceable wear plates for extended service life. The key feature of the Auto Cycle is the fact that once engaged the cylinder will cycle hands free, allowing the operator to position blocks for peak production. Providing amazing versatility, the super wide box wedge easily handles blocks up to 48" in diameter. The box wedge produces uniform finished wood that is ideal for stove use, retail, package and specialty restaurant woods. Plus, with optional 4 or 6 way standard wedges, the Auto Cycle converts to a high production standard wood splitter in minutes.

The new Auto Cycle, like every Brute Force firewood processor, lives up to their company slogan "INVEST LESS – PRODUCE MORE". For complete details on this and other quality firewood production, packaging and handling machinery visit www.bruteforcemfg.com or call 715-678-0037.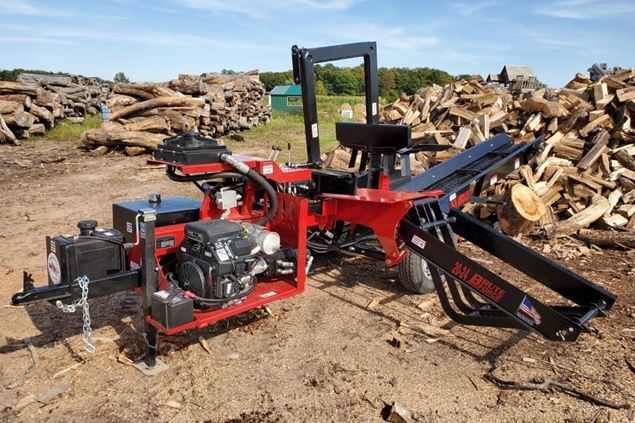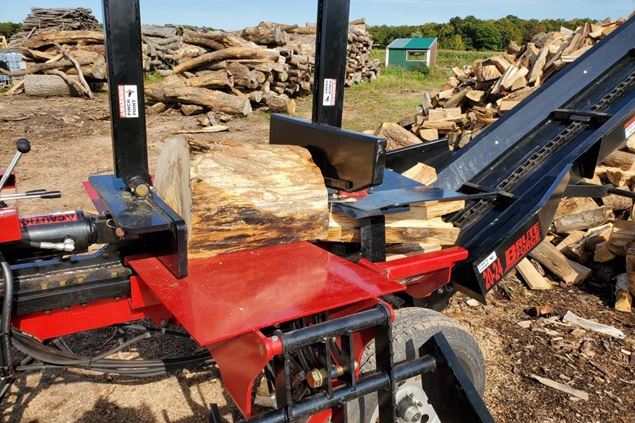 Brute Force
715-678-0037

Brute Force offers first quality high production firewood processors, Firewood Bundlers, Conveyors, Log Splitters & More.