Great Lakes Manufacturing Welcomes CJ Logging Equipment As Northeast US Stocking Dealer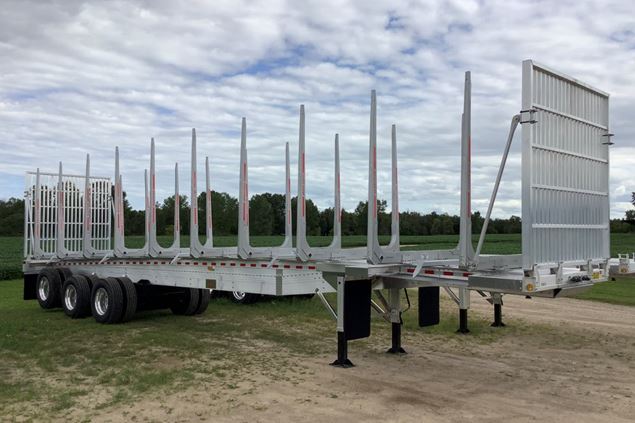 Great Lakes Manufacturing is proud to announce that CJ Logging Equipment, based in Boonville, New York, has joined the Great Lakes team as a stocking dealer. Craig French, Great Lakes founder and owner stated that the combination of CJ Logging Equipment's four locations in Boonville and Little Valley, New York, Allenwood, Pennsylvania and Wheelock, Vermont plus their proven commitment to providing superior customer service were the main reasons he selected them to represent Great Lakes line of top quality steel and aluminum trailers.

CJ Logging Equipment will soon be stocking the complete line of Great Lakes products including both crib and bunk log trailers, pup and knuckleboom trailers, truck racks and the revolutionary new Raptor High Strength Steel log bunks available on new trailers and to retrofit those with inferior or worn out bunks. Loggers and Log Haulers in the Northeast can depend on CJ Logging Equipment. Their state of the art in-house and road service, honest and professional sales team, coupled with a complete line of timber harvesting equipment make CJ the only call needed for all your logging and trucking needs.

For complete details on Great Lakes Manufacturing's line up visit www.greatlakesmfg.com or call 1 920-842-2012 in the Northeast US call CJ Logging Equipment at 1-800-541-4214 today.

Great Lakes Mfg., Inc.
877-248-5677
920-842-2012

Manufactures custom built trailers for the logging industry. Patented GLT ALUMALOG Aluminum Log Stakes for log trailers and faltbed trailers. Pup Trailers, Semi-Log Trailers and Mill Yard Trailers.