Hakki Pilke Releases the New Falcon 35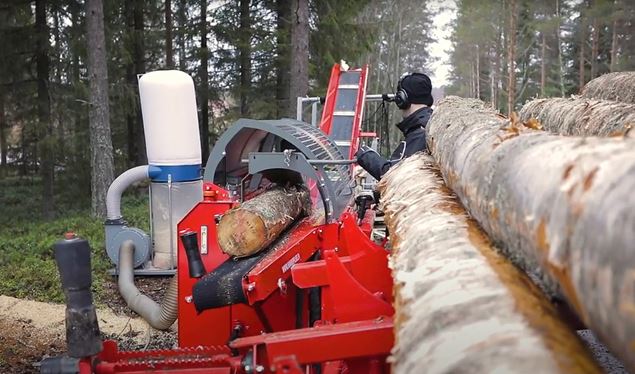 Watch the new Hakki Pilke Falcon 35 video on our Youtube channel - Hakki PIlke!

In its category, the Falcon has by far the fastest splitting on the market, and the one-hand control lever makes the machine easy to use. Falcon 35 is the modern version of the wildly popular Hakki Pilke 1X37 firewood processor.

Thanks to the effective hydraulic saw and 3 second splitting cycle, Falcon 35 is the fastest firewood processor for seasonal firewood producers and home users. The ergonomic and easy-to-use control panel makes the machine easy to operate. The Falcon 35 is equipped with a standard patented cleaning outfeed conveyor that separates debris, which results in cleaner firewood. It cleans most of the debris before it ends up in the firewood pile. Subject to wear parts have been minimized by installing hydraulic controls. This machine has no v-belts.

As a new optional equipment, you can add hydraulic height adjustment of the splitting blade, which can be controlled in the user-friendly control panel. You can also boost productivity with the HakkiLift log lifter or HakkiFeed log table. Thanks to our wide range of accessories, you can easily customize the machine to your liking. Additional equipment can be connected to the machine easily with quick hydraulic couplers available as an accessory.

Safety and comfort are ensured by the single-piece and light safety cover that stops the saw and splitting immediately when opened at any time. The adjustable hydraulic chain oil lubrication pump ensures the long service life of the chain and bar. The lubrication pump gets its oil from a separate canister, which can be replaced quickly, without making a mess. The machine's open lower structure enables easy cleaning and the integrated tool box ensures that important equipment is always at hand.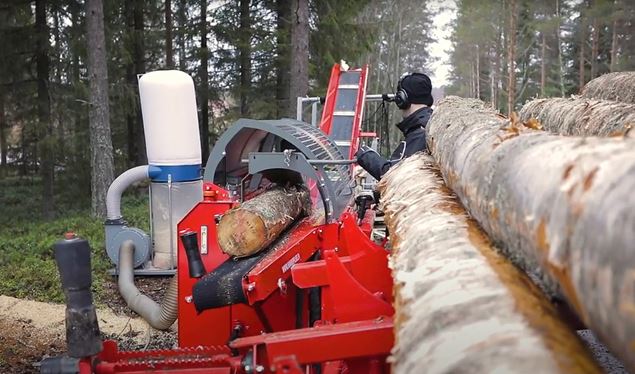 Hakki Pilke Falcon 35 with HakkiFeed 422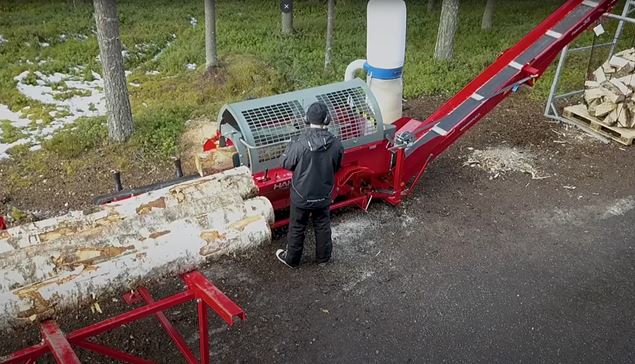 Hakki Pilke Falcon 35 in action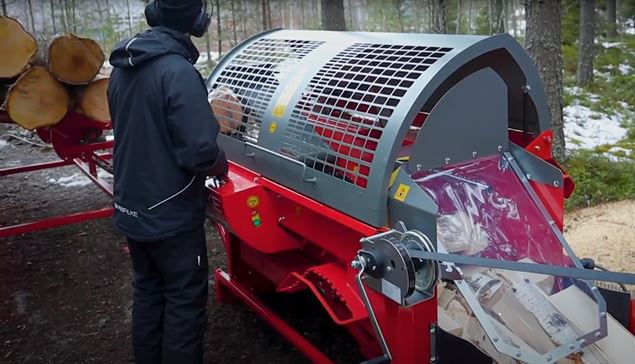 Hakki Pilke Falcon 35 splitting

Hakki Pilke North America
715-360-6292

Hakki Pilke has sold 30,000 units in over 35 countries making them the largest firewood processor manufacturer in the world. Hakki Pilke combines advanced technology and world class engineering to bring the user experience to the next level. Known for high reliability and rare downtime. Join the Winning Team setting the new standard in firewood processing! Find more at global.hakkipilke.com/na