NEW! Wood-Mizer FS500 Log Splitter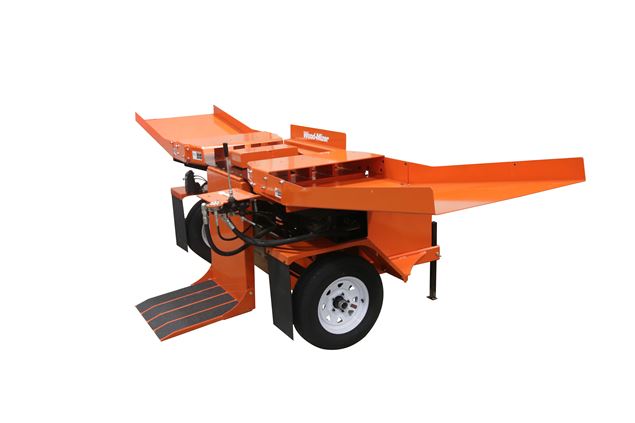 Introducing the new Wood-Mizer FS500 Log Splitter! Featuring 29 tons of brute wood splitting force, the FS500 splits wood in both directions and produces up to two cords of firewood an hour with a 4.5 second cycle time. Fully-loaded with a heavy-duty trailer package, 2-stage hydraulic pump, oil cooler, log lift, and optional remote start, this mid-size splitter is equipped with a 3-way wedge and perfect for bundle wood and firewood businesses looking to maximize efficiency and productivity. Wood-Mizer Log Splitters are engineered for performance and built in the USA by the world leader in portable sawmills for nearly 35 years. Call 800.553.0182 or visit www.woodmizer.com/logsplitters for more information.

Wood-Mizer Products, Inc.
800-553-0182
800-553-0182

Since 1982, Wood-Mizer has become the world's largest manufacturer of portable band sawmills with tens of thousands of bandmills sold. Today, Wood-Mizer offers portable & industrial sawmills, resaws, edgers, kilns, log splitters, bandsaw blades and blade maintenance equipment for woodworking hobbyists and forestry professionals all over the world.