S & S Manufacturing, Inc Unveils New Website
By:
Brute Force
|
Clayton Szydel |
Published 09/22/2014 |
715-550-1077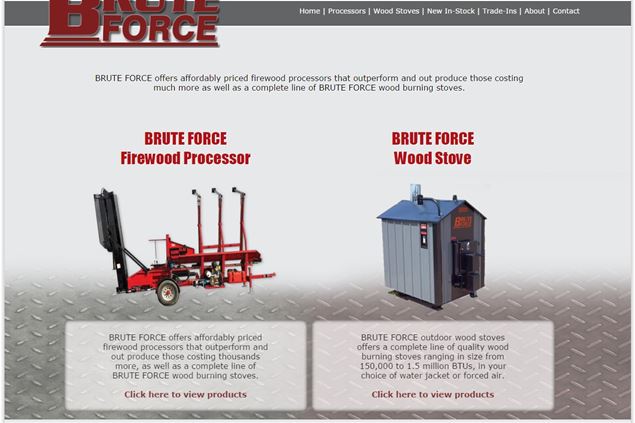 S & S Manufacturing, Inc of Dorchester, Wisconsin, the parent company of Brute Force Brand firewood processors and wood stoves, recently unveiled a new website combining the New Brute Force 18-24HD firewood processor and the Brute Force line of wood stoves to a single website. The new site, bruteforcemfg.com was created by the team at LumbermenOnline.com, the sister company of LUMBERMEN'S Equipment Digest. The site features complete product information, specifications, video, dealer locator and more for both product lines. Also new to the site functionality is both New In-Stock and Trade-Ins to better serve their customer base. The decision to unify both product lines into a single site design has reduced costs and increased efficiency.

Find out more about the Brute Force line of firewood product by visiting www.bruteforcemfg.com or call 715-550-1077


Brute Force
715-678-0037

Brute Force offers first quality high production firewood processors, Firewood Bundlers, Conveyors, Log Splitters & More.