Wood-Mizer Introduces Entry-Level LX55 Portable Sawmill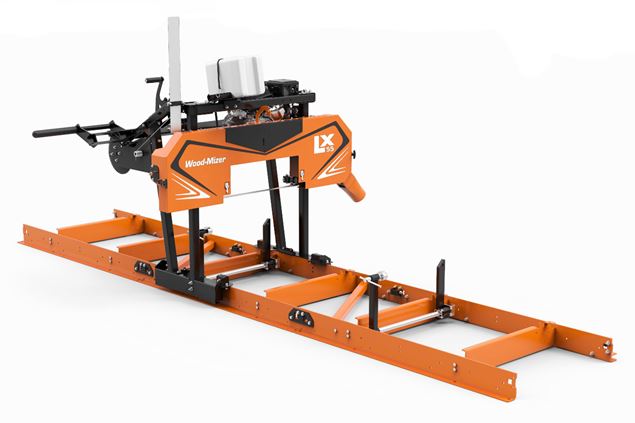 Wood-Mizer launches a new entry-level sawmill for hobbyists and professionals

Wood-Mizer introduces the robust, entry-level LX55 portable sawmill designed for entry-level sawyers, hobbyists, and woodworkers. Starting at $4,495 USD, the LX55 portable sawmill replaces Wood-Mizer's previous entry-level LT10 sawmill while providing a larger cut capacity, more power options, and many upgraded features.

Built in the USA, the LX55 saws up to 26" diameter logs into 22" wide boards and slabs. Powered by a 9.5HP gas, 14HP gas or 7HP electric power option, the LX55 features a simple and user-friendly operation by combining manual log handling with a quick sawhead up/down hand crank and a simple push feed system. In addition, the LX55 sawmill includes a low bed profile for easy loading of logs and quick-adjust log clamps and side supports for securing and turning logs on the bed.

A key innovation of the Wood-Mizer LX sawmill series includes the rigid LX Frame sawhead tower that holds the control panel, engine, and the sawmill head. The simple and sturdy sawmill design enables the LX55 to make accurate, precise cuts quickly and efficiently. In addition, the LX55 includes all operator controls opposite of the sawdust port for an improved operator experience.

LX55 Sawmill Features
Starting at $4,495 USD
9.5HP gas, 14HP gas, and 7HP electric power options
26" max log diameter with 22" max width of cut
12' 5" length of cut or longer with optional 5' bed extensions
Rigid LX Frame sawhead tower with heavy-duty twin rail bed construction

Built in the USA
"Wood-Mizer is committed to providing both entry-level and high-production sawmill operations with the highest-quality equipment on the market," said Russell Fite, Wood-Mizer North America Sales Director. "The LX55 sawmill fits the needs of entry-level sawyers, farmers, homesteaders and woodworkers who require high-quality accurate sawn lumber at an economical price."

The LX55 portable sawmill is now available to order in North America, South America, Africa, Asia, Australia, and Oceania. For more information, visit www.woodmizer.com or contact your local Wood-Mizer representative.

About Wood-Mizer
Since 1982, Wood-Mizer has earned the reputation as a world-leading wood processing equipment manufacturer with a strong legacy from its innovative sawmilling products. From Forest to Final Form®, Wood-Mizer offers an extensive line of equipment including narrowband portable and industrial sawmills, wideband sawmilling equipment, band resaws, board edgers, wood kilns, planer/moulders, firewood processing equipment, pallet recycling equipment, material handling equipment, sawmill blades, and blade maintenance equipment for woodworking and forestry hobbyists and professionals all over the world. Visit woodmizer.com for more information.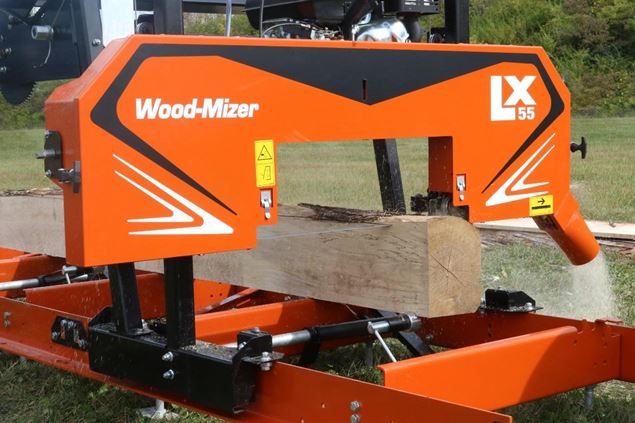 Wood-Mizer Products, Inc.
800-553-0182
800-553-0182

Since 1982, Wood-Mizer has become the world's largest manufacturer of portable band sawmills with tens of thousands of bandmills sold. Today, Wood-Mizer offers portable & industrial sawmills, resaws, edgers, kilns, log splitters, bandsaw blades and blade maintenance equipment for woodworking hobbyists and forestry professionals all over the world.