Wood-Mizer Opens Industrial Authorized Sales Center in Pacific Northwest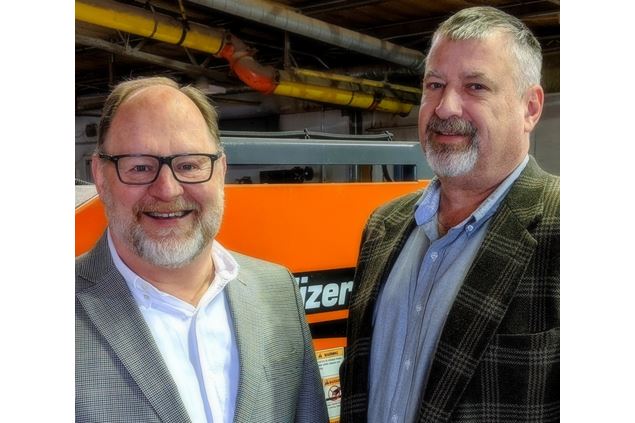 Wood-Mizer introduces Heicor Enterprises, LLC as their industrial authorized sales center in the Pacific Northwest. Heicor will provide all industrial products along with select professional products from Wood-Mizer. Wood-Mizer Oregon, the established branch office near Portland, Oregon, will continue to provide sales and service for Wood-Mizer professional sawmill equipment and blades in the area.

In addition to their world-leading portable sawmill equipment, Wood-Mizer's equipment line has grown significantly and now includes machinery for the pallet industry, remanufacturing operations, cabinet and millwork shops, small log sawmill processing systems, headrigs, multirips, and sawmill systems that can produce tens of thousands of board feet of lumber per shift. "Wood-Mizer is committed to serve the needs of hobbyist, professional, and industrial-level wood processing clients throughout the world," said Greg Bacon, Wood-Mizer Sales Director. "It became apparent that Heicor was the best choice to represent Wood-Mizer industrial products in the Pacific Northwest because of their experience and industry knowledge. We're confident that Heicor can successfully represent Wood-Mizer in a way that is beneficial for both our company and our customers for years to come."

Located in Monmouth, Oregon, Heicor Enterprises was founded in 2016 by Glen Heiner and Kevin Corder who both have extensive experience with Wood-Mizer. Kevin spent 27 years at Wood-Mizer and was the head of the Industrial Products Division, and Glen was an Industrial Sales/Service Specialist at Wood-Mizer for more than a decade. Glen also has experience on the user side as the owner of Portland Specialty Lumber, a millwork firm in Portland, Oregon.

Kevin Corder, President of Heicor Enterprises, said "We are very excited to become an industrial sales center for Wood-Mizer. Glen and I are both former long-time employees and it's great to be 'back in the saddle' again! We are eager to present Wood-Mizer machines as a solution to many of the needs and opportunities in this region. We know the function and quality of these products along with the legendary support will fit well into the markets we will serve."

For more information, contact Heicor Enterprises at 971-271-8070, or by email at [email protected]



About Wood-Mizer
Since 1982, Wood-Mizer has earned the reputation as a world-leading wood processing equipment manufacturer with a strong legacy from its innovative sawmilling products. From forest to final form, Wood-Mizer offers an extensive line of equipment including narrowband portable and industrial sawmills, wideband sawmilling equipment, band resaws, board edgers, wood kilns, planer/moulders, firewood processing equipment, pallet recycling equipment, material handling equipment, bandsaw blades, and blade maintenance equipment for woodworking and forestry hobbyists and professionals all over the world. Visit woodmizer.com for more information.


Wood-Mizer Products, Inc.
800-553-0182
800-553-0182

Since 1982, Wood-Mizer has become the world's largest manufacturer of portable band sawmills with tens of thousands of bandmills sold. Today, Wood-Mizer offers portable & industrial sawmills, resaws, edgers, kilns, log splitters, bandsaw blades and blade maintenance equipment for woodworking hobbyists and forestry professionals all over the world.