Wood-Mizer Releases BMST50 Blade Sharpener and Setter
By:
Wood-Mizer LLC
|
Chase Warner |
Published 02/25/2015 |
800-553-0182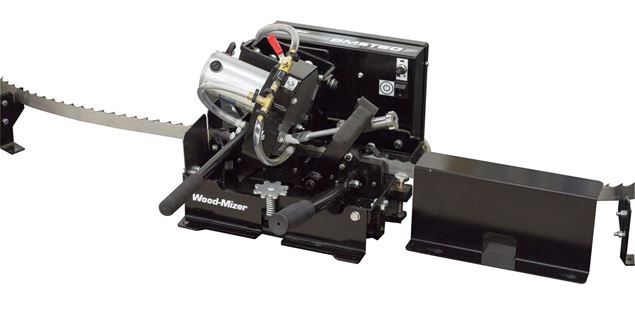 Wood-Mizer LLC, the world's leading sawmill manufacturer, introduces the new BMST50 Blade Sharpener and Tooth Setter. The BMST50 will join Wood-Mizer's extensive line of blade maintenance equipment ranging from personal to professional blade sharpeners and tooth setters.

The Wood-Mizer BMST50 enables blade sharpening and setting with a single machine. Manually operated, this efficient, space saving unit will lower operation time and costs by providing a complete blade ready for sawing. With a capacity of 1" to 1.5" blades, the BMST50 offers many adjustable features to maintain blade precision and accuracy.

Main Features
- 1" to 1.5" wide blade compatibility
- 4,7, Turbo 7, 9, 10, 13 degree with 7/8" tooth spacing supported blade profiles
- Tooth Setter Gauge included for consistent and accurate setting
- CBN full profile technology used for precise sharpening

"Wood-Mizer has always focused on providing a variety of blade maintenance solutions for the industry," said Wood-Mizer Blades Manager John Storm. "The BMST50 gives individuals and small business owners an affordable opportunity to sharpen and set their own blades, eliminate downtime, and continue sawing with the precision and performance Wood-Mizer blades are known for."

The BMST50 is currently available for purchase worldwide. For more information on Wood-Mizer's complete line of blades and blade maintenance equipment, visit www.woodmizer.com/blades.

###
As the leading manufacturer of portable band sawmills for more than 30 years, Wood-Mizer offers an extensive line of portable and industrial sawmill equipment. The company supports its equipment with legendary customer service, blades, and blade maintenance equipment. For more information about Wood-Mizer, call 800.553.0182 or visit www.woodmizer.com.

Wood-Mizer Products, Inc.
800-553-0182
800-553-0182

Since 1982, Wood-Mizer has become the world's largest manufacturer of portable band sawmills with tens of thousands of bandmills sold. Today, Wood-Mizer offers portable & industrial sawmills, resaws, edgers, kilns, log splitters, bandsaw blades and blade maintenance equipment for woodworking hobbyists and forestry professionals all over the world.