Paw Taw John Services, Inc.
208-687-1478

Simplicity says it all: Using the revolutionary ServoSensor and the Automation Direct touch screen display as an interface, multiaxis systems just became efficient, economical and simple. Rugged and easily installed, these systems pay for themselves in a very short time with better recovery, exact positioning and easy operator interface.
Viewing Page 1 of 1
3 Results Found

Paw-Taw-John-Services-Inc
208-687-1478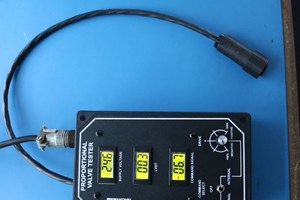 This is an in-line electrical monitor for proportional hydraulic valves with on-board electronics. Designed to monitor those voltages which can affect the control of proportional hydraulic valves in a hydraulic system. Please call for more information. TESTIMONIAL:I am the Operations Manager at GPM Hydraulic Consulting and we have been using the Model PVT-02 proportional valve tester to troubleshoot proportional valves for our customers for many years now. We have purchased test boxes for all of our Consultants to use in the field when troubleshooting. This test box has saved us hours of troubleshooting and in return saved our customers hours of downtime. The box is connected in a series so you can observe the supply voltage, command signal and LVDT (linear variable differential transformer) feedback from the proportional valve while the system is running normally. You can also use the box instead of the PLC to drive the valve to see if the problem is the controller or valve itself. If you have proportional valves, you need to get one of these test boxes. Without the box to troubleshoot, your valves may get changed when there is nothing wrong with them. This box is also very affordable, a lot cheaper than what a proportional valve costs. Last year I went on a consult for a company that made floor panels for BMW. A proportional valve is what controlled the press opening and closing but the press would not move. I connected the test box to their valve in series to watch the power supply, command and feed back voltages. When a command was given to lower the press, a power supply voltage of 22.6 volts was supplied to drive the valve amplifier. Normally the voltage should be 24 volts however, 22.6 was within the acceptable limits of operating the amplifier. The command voltage applied was 3.5 volts. The LVDT feedback voltage should have been 3.5 however, it was reading near 0 at .4 volts. This indicated that the main spool did not move. We then move the selector switch to drive the valve with the box. The voltage was increased to 10-volt manually. The LVDT feedback continued to read .4 volts indicating that the pilot valve shifted but the main spool did not. We removed the valve assembly and found that contamination had caused the spool to stick.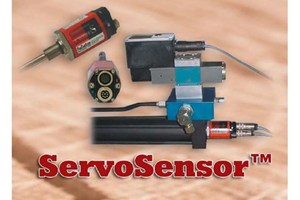 The S-Series ServoSensor™ is a complete servo controller installed and interfaced inside an MTS® R-Series platform. It consists of a Servo Controller Module (SCM), driver module (DM) and sensing element (SE) combined inside the sensor head body. MTS® proprietary technology is integrated directly to the SCM. This integration in the SCM provides the ServoSensor™ Controller with very fast displacement measurements and servo control outputs. Hydraulic cylinders can typically be positioned to .001"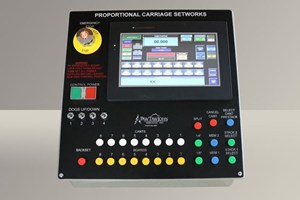 This is a robust design for longer operation and performance which means more uptime. This system was designed with ease of use and ease of installation in mind for all varieties of our customers. Call for more information.