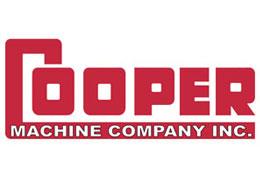 Cooper Machine Company, Inc.
478-252-5885
---
Cooper Machine Hydraulic Hoop Press
Cooper Machine Hydraulic Hoop Press
This Hoop Press is used to secure rings onto barrels. The minimum diameter of the tighening ring is 21" and the maximum diameter is 35". Comes with ten clamps with hydro-mechanical drive, a 39" hydraulic cylinder, speed control up and down commanded by manual control and a full electrical panel. The portal width is 47" and has a capacity of 20 tons pressed. Moves downward 35" in 9 seconds and moves upward 35" in 6 seconds. We now offer a faster version as well with a larger power unit. Required power is 15HP.