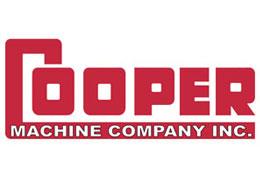 Cooper Machine Company, Inc.
478-252-5885
---
Cooper Machine Optimized Edger
Cooper Machine Optimized Edger
Cooper Machine is now offering Optimized Edgers. We are able to provide a linear, transverse or for really tight spaces, we can do a combination of the two while cutting up to 15 boards per minute. Comes with either a two or three saw solution.We are able to feed from one or both sides. We are using A&E's Iris and controls package for optimization. Which uses Joe-Scan 25MX scanners in a triangulated position and is one of the fastest and most accurate scanners on the market. This system has an operating system that is user friendly. We can scan from just the top or from the top and bottom. Currently available for logs from 6' up to 20'. Give us a call for more details and to find out what will work best for your mill.
Sorrels Turns to Cooper for Board Edging Solutions
For our size mill, I'd been looking for optimized edgers, but I felt they were too expensive for our production. The idea with the optimized edger is for the computer to determine the wane, not the man. The man usually cuts off too much board. The name of the game is getting the human judgement out of where the saw needs to cut.

Chad Sorrels / Sorrels
Holly Springs, AR
---