Pallet Heat Treating Kilns For Sale
Viewing Page 1 of 1
3 Results Found
STANDARD LISTINGS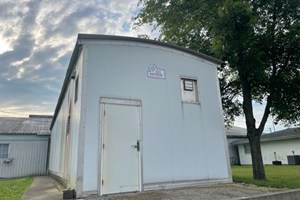 LPS Equipment & Acquisition Co.

731-986-4351 TDS Technologies linear spray systems, TDS linear spray system, Wood treatment spray boxes, 2 spray boxes and pump available, only used about 16 months, cleaned and stored inside, contact us for more photos and details. Graco part# 649006, serial # A2007840, date code A 4915, series A, max PSI 125, made in USA, 1050P-P01AP1PPPTPTPT, Stored inside our warehouse, ready for quick delivery

Machinery Scene

360-864-2800 Pallet Heat Treating System. (2) Pallet Heat Treating Chambers, 90" x 36' x 96" Inner Dimension Control Box and Gas Fired Heating System

LPS Equipment & Acquisition Co.

731-986-4351