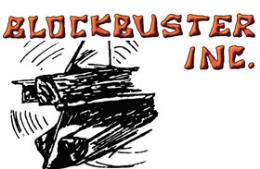 Blockbuster Inc
888-775-4883
Blockbuster Inc. manufacturers several sizes of firewood processors, one to fit your specific needs. If you are in the market for firewood, Blockbuster is marketing your Firewood Processor! From price to performance, we're a cord above the rest! Celebrating 30 years!!
Blockbuster Basic Cleaner
Not in stock. Call for pricing and availability.
Not in stock. All elevators have steel chains and paddles for durability and strength Elevators are hydraulically raised and lowered for desired heights
Not in stock. The Blockbuster Model 22-22 is our heaviest duty firewood processor. This machine can cut over 4 cords per hour!
Not in stock. Blockbuster Model 22-20 Firewood Processor, shown with optional operator's roof.
Not in stock. The model 14-12 is one of our smaller machines with a 6.5 second cycle time. Production approx 1+ cords per hour (128 cubic feet).
Not in stock. The Model 15-20 is a truly high production machine with a small investment.
Not in stock. Blockbuster Model 18-20 Firewood Processor.