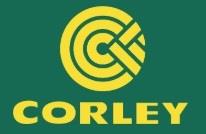 Corley Manufacturing Co., Inc.
423-698-0284
FOR OVER 100 YEARS CORLEY HAS SUPPLIED RUGGED, UP TO DATE, dependable machinery to the sawmill industry and backed it up with fast reliable service. Since 1905 we have focused our efforts exclusively on serving sawmillers. This experience has enabled CORLEY to develop sawmill machinery that is uniquely suited to your needs. CORLEY is carrying on this tradition today with our skilled and experienced team of engineers, service technicians, sales reps, production workers and management personnel.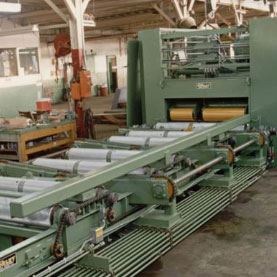 Rugged and dependable, Corley gangs are the result of over 40 years of innovation and refinement. Like all Corley Equipment, our gangs are designed to suit your requirements.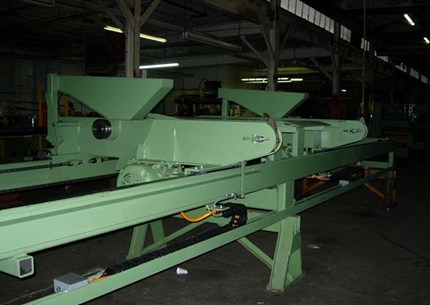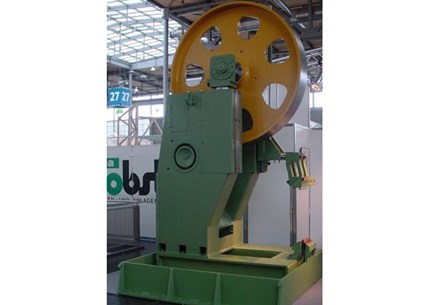 Available in 6-foot and 7-foot models, Corley band mills are designed to provide maximum sawing speeds, low maintenance, and longer life. All weldments are stress relieved and machined in critical areas. Our extended double column design provides excellent stability and the large fall down area is ideal for tilted carriages. Wheels on all Corley band mills are cast using Ductile Iron resulting in greater strength and longer wheel life. Wheels are dynamically balanced at operating speed to insure smooth vibration-free operation. The air strain system features a single air cylinder and eccentric top wheel shaft to provide instantaneous response to sawing loads. Saw guides are cartridge type resulting in accurate, quick, and easy guide changes. Our design eliminates the need for guide adjustment during routine guide block changes. The top guide raises and lowers through a single hydraulic cylinder and incorporates a swing away design in the event it is struck by a log.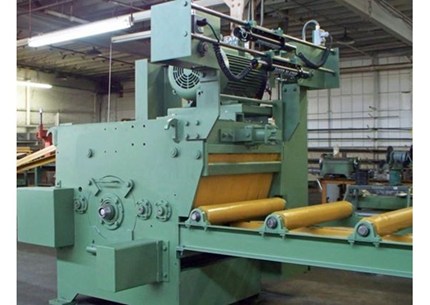 Corley manufactures a complete line of conventional board edgers and outfeed tailing devices. Available in 5? and 6? depths of cut and widths from 36? to 60?, Corley has the knowledge and experience to assist you in choosing the right edger for your sawmill.
Corley Straight Line Flat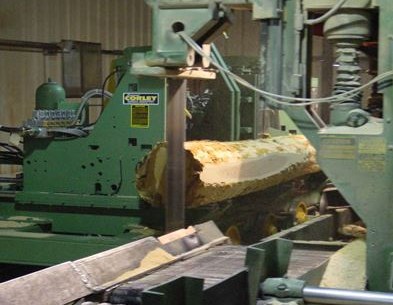 Available in openings up to 60?, Corley offers 3 carriage models to meet the requirements of a wide range of mills. Carriage weights range from 10,000 pounds to over 20,000 pounds. Heavy Duty Straight Line and Standard Straight Line carriages are available in both linear positioner and rack and pinion arrangements. The Super Straight Line model is available in linear positioner arrangement only.
Corley Straight Line Tilted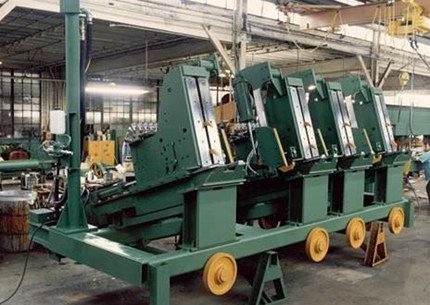 Take your carriage to the next level with our 17-degree tilted arrangement. Our proven design results in more saw lines per hour, faster loading and turning, and improved downstream lumber handling. Corley's exclusive straight line dogging system assures you of superior dogging, easy maintenance, and optimum performance.