Frontline Equipment, LLC
717-483-6556
Located in central Pennsylvania in the heart of the Allegheny Mountains. Established in 2012, with over 70 years of combined experience. We are housed in a newly renovated 13 thousand square foot building that provides the capability to meet our customers needs.
Log Home Machinery
Viewing Page 1 of 1
Frontline Equipment, LLC Log Jack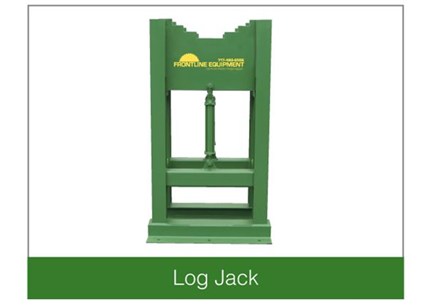 Log Jack Frontline log jacks are designed using heavy 4" H-beam uprights and a 1" thick steel log cradle that's notched for various diameter logs while being cut-up with bar chain. This unit has two independent working hydraulic cylinders to help prevent bar pinching. 2" x 14" hydraulic cylinders are standard and come complete with hydraulic valve and hoses.