Frontline Equipment, LLC
717-483-6556
Located in central Pennsylvania in the heart of the Allegheny Mountains. Established in 2012, with over 70 years of combined experience. We are housed in a newly renovated 13 thousand square foot building that provides the capability to meet our customers needs.
Power Unit-Engine
Viewing Page 1 of 1
Frontline Equipment, LLC Hydraulic Power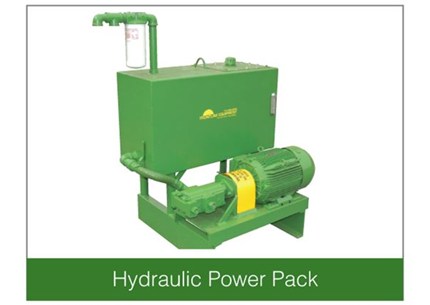 Hydraulic Power Pack Frontline's hydraulic pack is designed for use with Frontline Live Decks, Log Turners, Log Troughs, etc. or a free standing unit where hydraulics is needed. This unit is fabricated on a channel iron base with an all steel tank and supports. Various capacity oil tanks available for a wide range of usability. Units come standard with sight gauge - clean out plate with fill cap and breather, filter and plumbing for return and brass valve on suction line to pump. Various hydraulic pumps and electric motors for different applications. Unit are sold without oil and starter wiring is disconnected.