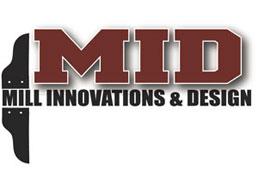 Mill Innovations and Design, LLC
330-567-3373
Mill Innovations and Design LLC. was born out of a need to solve the unique challenges of a busy, working sawmill in Millersburg, Ohio. New ideas and approaches to old material handling problems is the hallmark of what we do for our mill customers.
Mill Innovations & Design TDA-1220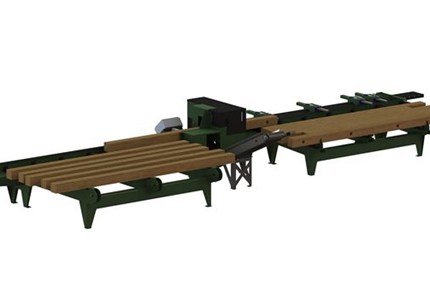 The TDA-1220 Mat Assembly System allows every sawmill currently producing mat materials to begin the profitable addition of manufacturing mats. The TDA-1220 will handle timbers up to 12" x 12" and 20' in length. This simple two operator machine will produce 40 or more ready to load mats in a single eight hour shift. This self-contained unit is simple to install and only requires 110V single-phase power to trim to length, drill and assemble profitable mats.
Mill Innovations & Design TS-4000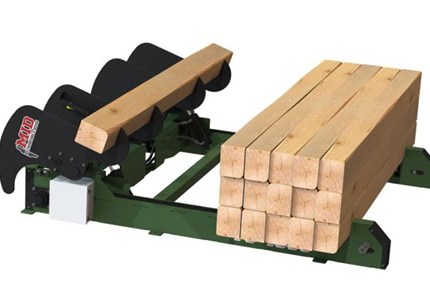 The TS-4000 Automated Tie & Timber stacker eliminates employees, reduces injuries and workman comp claims by removing the back breaking physical labor from stacking cross-ties and all large timbers. Made in America, the TS-4000 is a must for sawmills that produce railroad ties, cross ties, matt timbers or any large flitches.