Newman Machine Company Inc.
336-273-8261
Over a century ago, in 1907, George F. Newman, the co-founder and first president of Newman Machine Company, had a far-sighted vision of the importance of machines in the lumber, millwork, and furniture industries. This vision led him to organize the company which today stands as a leader among manufacturers of woodworking machinery. We pride ourselves on 180 years of building cutting edge machinery for the wood and lumber industries. We cannot wait to help you with your projects!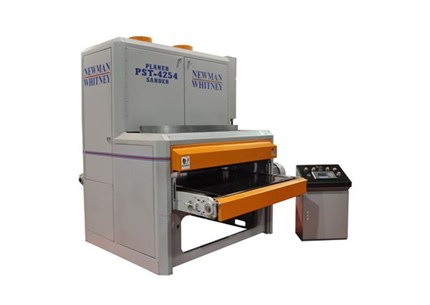 The Newman PST4000 Series Widebelt Planer / Sander has been designed to provide increased production volume and increased width requirements in heavy workload environments. Solid steel plate weldments and modular design are trademarks of Newman quality woodworking machinery. The PST4000 Series has been designed and built in America for the American market. Designed to be the heaviest in the industry, the PST4000 Series will provide tight tolerance work and high quality surface finish for all of your tough abrasive finishing requirements.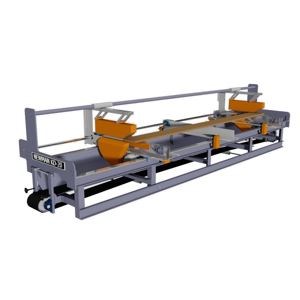 The Newman KD-20 and KD-2S are designed to end trim lumber in an efficient, safe, and cost effective manner. The saw units may be set manually with hand cranks or by the optional mechanical or electronic means. KD-20 saw units move independently of one another. KD-2S saw units move in or out in unison. Additional saw units may be added. Scrap conveyors are optional. Like all Newman machines the KD-20 and KD-2S are covered by our standard one year warranty and backed by a parts and service department second to none.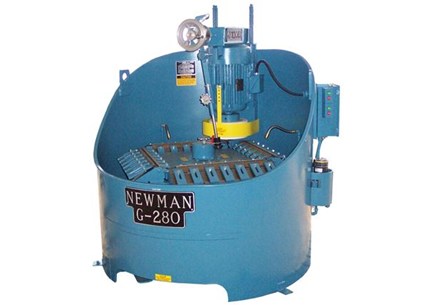 The Newman G-280 Rotary Knife Grinder is recommended for precision grinding of chipper, planer and other specialty knives that require making a straight pass across the face of the knife. The unique design of these grinders provides a rotating disc with four adjustable bars for grinding bevels from 25 to 40 degrees. It is also equipped with inside bars for grinding planer knives on a fixed 30 degree bevel. Various knife stacking features are available.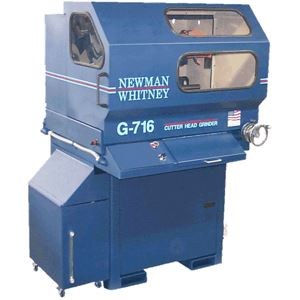 The G-716 Semi-automatic Cutterhead Grinder is used to sharpen 7" to 16" diameter eased edge, milled to pattern, and fingerjoint cutterheads. Worktable traversing is automatic and has adjustable stops. Cutterhead indexing is manual. Each knife is held against a positive stop while being ground.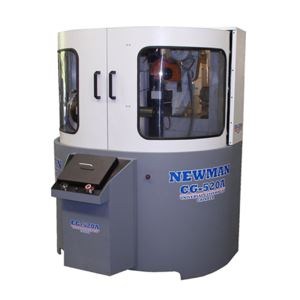 From the construction of the enclosure, heavy duty bearing rails for the sliding doors to the servo drive components, the CG-520A is built to provide quality grinding of all your cutterhead requirements in the most demanding environments.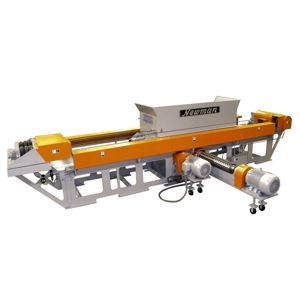 The Newman LS-1044 Whole Log Shavings Machine produces high quality shavings from whole logs suitable for agricultural bedding. Heavy duty construction provides for high levels of productivity, durability and smooth operation.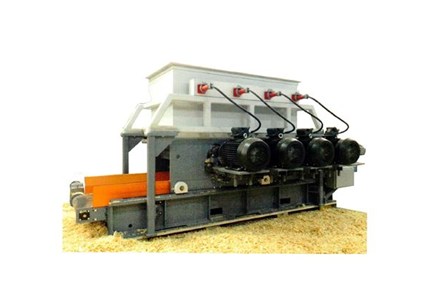 The Newman SLB-3004 Log Shavings Machine is designed to produce quality shavings from logs and timbers. Logs are loaded into a stationary hopper and shaved by four 10-1/4? diameter cutterheads. Shavings are produced in both directions as the cutterhead carriage travels beneath the log hopper. Shaving thickness and length can be easily adjusted. The SLB-3004 utilizes an innovative Pitman Arm Drive System. The cutterhead carriage rolls on extra heavy duty standard off-the-shelf V-roller bearing units (3 per side).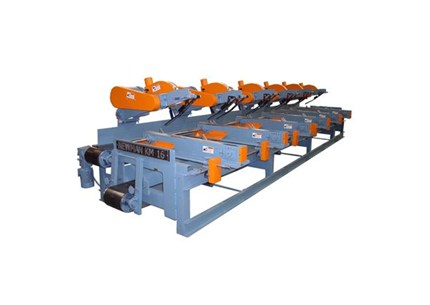 The Newman KM-16 is designed to trim lumber into multiple lengths in a highly productive and accurate manner. The machine comes standard with a low maintenance holddown system and new upgraded dust collection ports. The KM-16 will process material up to 4? (102 mm) thick and 16' (4.8 m) long. Each V-belt driven saw unit is equipped with its own 7-1/2 HP (6 kw) motor. Feed rates are 20 to 60 cuts per minute. Saw blades are 18? (457 mm) in diameter. The machine can be extended to cut longer lengths. Saw units may be added or deleted. The machine has built-in 12? lumber and scrap conveyors. New wider lumber belts are also available. For ease in sorting different length material, opposing split lumber belts are optional. Digital saw position indicators are optional for reduced set up time. Saw scales are also available. Engineered for reduced set up time and lower maintenance cost, this trimmer is designed with the customers' needs in mind.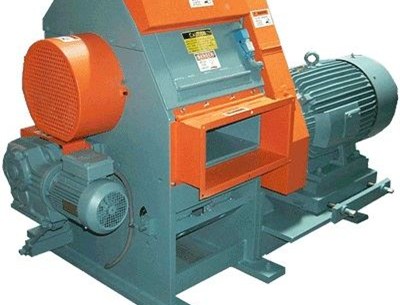 The Newman shavings machine will simultaneously process wood of varying width, thickness, and length. It is capable of producing shavings from material of up to 7" (178mm) thick and 23" ( 584mm) wide. The shavings machine will process wood slabs with bark on or off, scrap edgings, off fall blocks, scrap lumber, etc. The shavings machine is normally fed by a vibrating conveyor. Properly fed material is converted to shavings in a single pass with the shavings being discharged from the outfeed end. The shavings may be removed by a pneumatic conveying system or simply blown from the machine.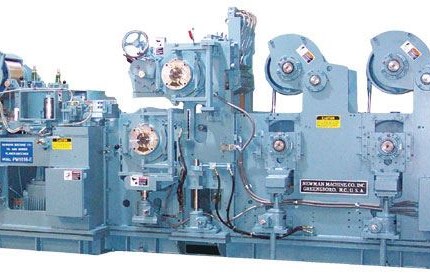 An electrically driven planer with computer controlled roll speed synchronization, cutterhead positioning, optimized speed control and touch screen operator interface, the PM-1600 comes standard with Quick Change Head (QCH) modular assembly, allowing for a variety of tooling. It is capable of feed speeds up to 3,000 fpm. The PM-1600 is available with an inboard or outboard profiler, an additional mid-roll to make it an eight-roll machine and a high quality finish module to make it a six-head model. The heavy-duty four-sided planer matcher with 16" diameter steel feed rolls, is built to last in a demanding environment, without sacrificing production or quality. Newman Whitney has led the industry with innovations such as the Newman Helical Carbide Cutterheads, quick-change cutterheads, computer diagnostics, electric and/or pneumatic feed works and fabricated steel frames.