Hurdle Machine Works Inc Introduces the Magnum LT Linear Carriage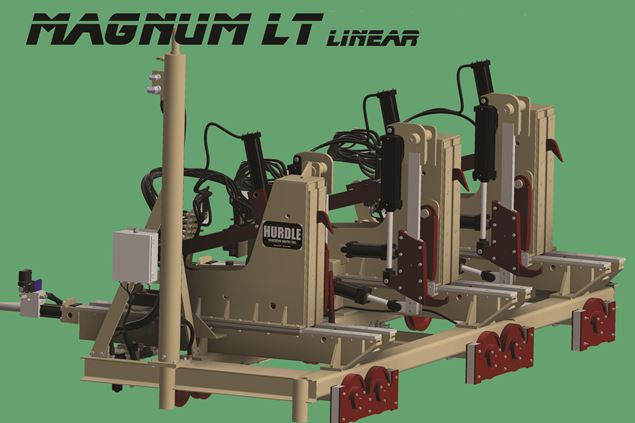 Hurdle Machine Works Inc introduces the Magnum LT Linear carriage, the latest addition to the Magnum carriage line which has successfully been in production for the last 10 years.

With 40" knee openings and 29" dog openings the carriage is the perfect size for today's hardwood mills. The first carriage went out in May and is operating in a 6 foot double cut bandmill running Lewis Controls setworks. Along with a Hurdle Resaw the mill is cranking out 50,000+ bd/ft per day of grade lumber. Superior engineering focused on simple design in an 8000 to 12000lb package with multiple options make this a smart investment. Parts are stocked for immediate shipment. However, the design is simple and there aren't many parts to worry about.

Videos of the new linear carriage can be found at www.youtube.com/hurdlemachineworks.


Hurdle Machine Works, Inc.
901-877-6251

Hurdle Machine Works, Inc. is committed to designing and manufacturing simple, dependable, and affordable sawmill equipment including complete band and circle mill packages, edgers, resaws, log turners, and linear carriages.