Shavings Mills For Sale
Viewing Page 1 of 1
11 Results Found
PREMIUM LISTINGS Turn loose ends into profitable shavings! Another great machine from Hutto Wood Products allows you to turn cut offs that measure 6" to 30" lengthwise and 1/2" to 6" thickness into shavings, regardless of species. Slabs and round wood are no trouble for this machine!

Hutto Wood Products

803-564-7173

STANDARD LISTINGS Complete Shaving Operation - Everything is ready to be removed! - Douglas Shaving Mill: 8-Heads, 12-knives per head, 40 HP per head, 30" x 12' box, log deck, Kockums 10x10 screen, all conveyors and controls. - Custom Built Drum Dryer: Single pass, 5' x 28', Dust fired burner. - Real Tuff Baler with Hutto Shaving Bin LPS Equipment & Acquisition Co.

731-986-4351 Jackson Shavings Mill. Hydraulic, 50 HP 3 phase electric motor. 2 cutter heads. 3 knives per head. Box is 27" x 54". 6" head.

Sawmill Exchange

713-729-6455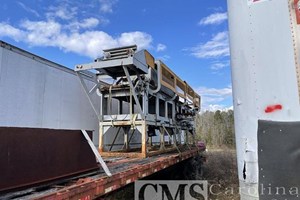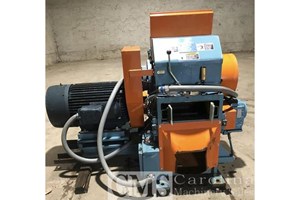 These machines were purchased new and removed from the current production line for a large hammermill. Ready to load. No conveyor available. - Newman SS24 - Two machines available. - 100 HP Motor on 600 V. Can be changed to 480 V. Salsco 60 " Shaving Mill Outfeed conveyor Diesel engine Stationary Mill Seller believes it is a 2009 or 2010. There is 10 knives ( 5 rows with 2 knives each) Sawmill Exchange

713-729-6455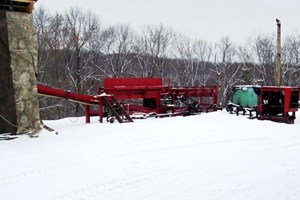 MLS Number 10918572 Diesel Shaving mill 8' box Two 4 knife heads Cylinder driven box with hydraulic pump unit 150hp International diesel uni Log deck 5 x 5 screen Blower and ~ 23' x 24? shavings conveyor Production is approximately 25 yds per hr

Carolina Used Machinery

828-773-2204