Chip Trailers For Sale
Viewing Page 1 of 1
9 Results Found
STANDARD LISTINGS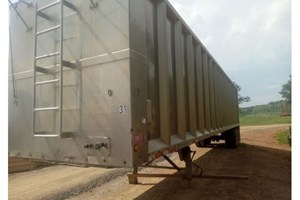 Carolina Used Machinery

828-773-2204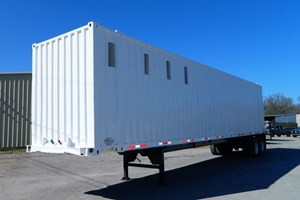 Extra Heavy Duty 40' or 45' Closed Top Chip Vans, Steel Construction with Reconditioned Full Frame Chassis, New Michelin Recaps, Painted. Year Models May Vary Starting @ $24,900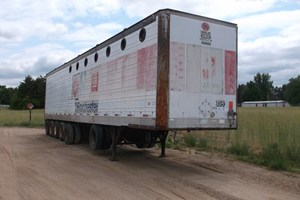 1990 GREAT DANE 48' 6 AXLE CHIP VAN 2 LIFT AXLES SPRING RIDE 102" WIDE NEW FIFTH WHEEL PLATE

Lutke Equipment LLC

231-824-9505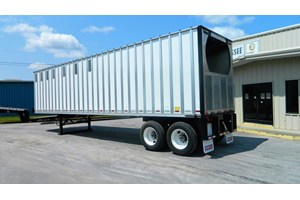 BLOWOUT SALE - Was $50,500 Aluminum Closed Top, 42X102, Aluminum Floor, Aluminum Top Hinge Back Gate, Extruded Aluminum Top and Bottom Rail, Side Post on 16" Center Settings, Spring Suspension, 11R24.5, Aluminum Prepainted White Sides, Side Vents 42X96 same specs Prices are plus FET STRICK CHIP TRAILER 48 FEET LONG RECENT TIRES GOOD FLOOR GOOD CONDITION FINANCING AVAILABLE WITH NO MONEY DOWN GRANITEHE.COM

Granite Heavy Equipment and Finance

603-953-5983 1993 Tycrop Superb Train Trash/Chip Trailer - 8 trains for sale, Tycrop. K-Line, Alloy, all good condition, ready to work. Will sell separately or make an offer for the fleet. Disclaimer The information is the best of our knowledge at the time of the listing. The price may change without notice and additional charges may apply, including freight, taxes, duties, tariffs, quarantine, etc.

NEF Equipment

855-251-2648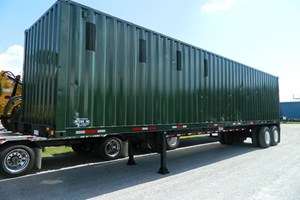 40/45 Steel Closed Top: Reconditioned Chassis, New Michelin Recaps, Painted. Year Models may vary Starting @ $24,900 40'x12'6" Full Frame Closed Top Chip Van Trailers: Aluminum Exterior Post Box on Reconditioned Chassis: Screened and Vented For Chips Year models may vary. Lutke Equipment LLC

231-824-9505