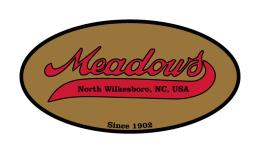 Meadows Mills, Inc.
800-626-2282
Meadows Mills, Inc. manufactures and sells a complete line of sawmill equipment and related equipment. We manufacture circular sawmills, board, combination, & vertical edgers, rollcase and transfers, green chain, trimsaws, and saw sharpeners.
Edger-Gang
Viewing Page 1 of 1
Meadows Mills Spartan 6 Inch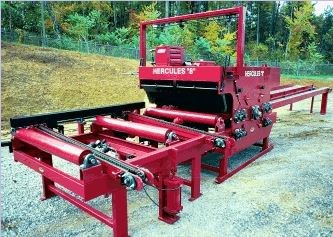 Meadows Mills, Inc. is proud to introduce our new line of combination edgers. We have combined the expertise of Meadows Mills, Inc., with 101 years of experience, with the expertise of Miner Edger, with 79 years of experience, to build a line of revolutionary new machines. Our 6" Spartan, 7" Trojan, and 8 1/2" Hercules offer rugged construction with a reasonable price. Our 6", 7", and 8 1/2" edgers are available in 36", 42", and 48" widths. The chart below provides a quick reference of the features on each of our combination edgers.