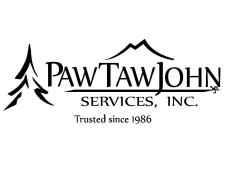 Paw Taw John Services, Inc.
208-687-1478
Simplicity says it all: Using the revolutionary ServoSensor and the Automation Direct touch screen display as an interface, multiaxis systems just became efficient, economical and simple. Rugged and easily installed, these systems pay for themselves in a very short time with better recovery, exact positioning and easy operator interface.
Setwork-Sawmill
Viewing Page 1 of 1
Paw Taw John Services, Inc. ServoSensor™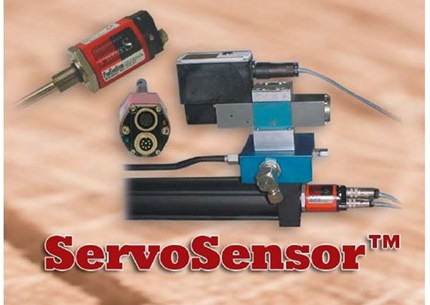 The S-Series ServoSensor™ is a complete servo controller installed and interfaced inside an Temposonics® R-Series platform. It consists of a Servo Controller Module (SCM), driver and sensing element (SE) combined inside the sensor head body. Temposonics® proprietary technology is integrated directly to the SCM. This integration in the SCM provides the ServoSensor™ Controller with very fast displacement measurements and servo control outputs. Hydraulic cylinders can typically be positioned to .001"
Paw Taw John Services, Inc. Carriage Shaft Proportional Setworks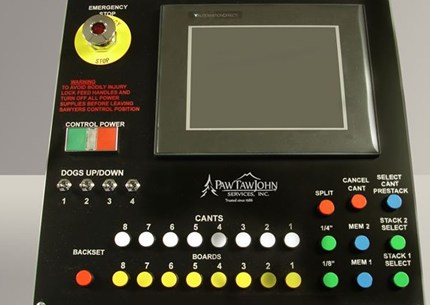 Carriage Shaft Proportional Setworks for Hydraulic Shaft Carriage
Paw Taw John Services, Inc. Linear Carriage System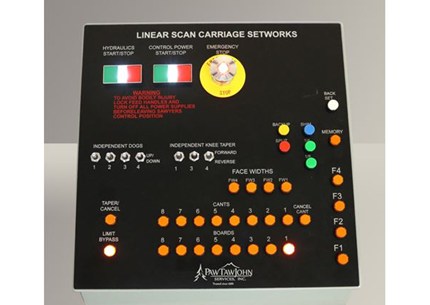 The heart of every sawmill operation is the headrig and without a fast and accurate setworks no carriage can operate at peak performance. The Linear Positioning Carriage Control System from Paw Taw John Services provides sawmills the flexible features they require to meet market demands of today and tomorrow. From grade lumber, to cant target sizes, BOF or MOF the Paw Taw John LP System handles them all. Whether you are installing a new mill or upgrading an outdated setworks or scanning system, Paw Taw John is THE CHOICE for improved grade yield, accuracy and flexibility.
Paw Taw John Services, Inc. Board Edger