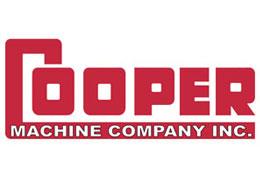 Cooper Machine Company, Inc.
478-252-5885
A leader in custom sawmill machinery, Cooper Machine utilizes proven technology with the latest innovations to design and manufacture quality sawmill equipment. Cooper Machine is best known for our Scraggs, but we also offer a full line of sawmill equipment including Edgers (with or without optimization), Merchandising Systems, Sorting Systems, MIT Resaws and Carriages, Cooperage Equipment and Prodesa Pellet Mills.
Block Saw
Viewing Page 1 of 1
Cooper Machine MIT Carousel Block Cutter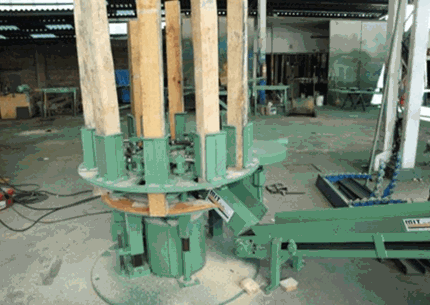 MIT Carousel Block Cutter has a carousel with ten clamping stations, mechanical press and a manual regulation cutting head with digital measure. Will process up to a 5.5" cant. Has a minimum height cut of @" and maximum of 28". Comes with a special flat WEG motor 7.5hp 60htz. Optional belt conveyor for block output. Uses a 19 11/18" saw blade (not included). Comes with power and control panel. Weighs approximately 4500lbs. This is a great machine to cut up to 90 blocks per minute!