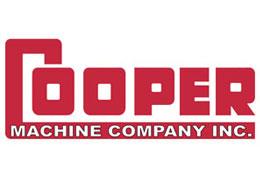 Cooper Machine Company, Inc.
478-252-5885
A leader in custom sawmill machinery, Cooper Machine utilizes proven technology with the latest innovations to design and manufacture quality sawmill equipment. Cooper Machine is best known for our Scraggs, but we also offer a full line of sawmill equipment including Edgers (with or without optimization), Merchandising Systems, Sorting Systems, MIT Resaws and Carriages, Cooperage Equipment and Prodesa Pellet Mills.
Edger-Board
Viewing Page 1 of 1
Cooper Machine Optimized Edger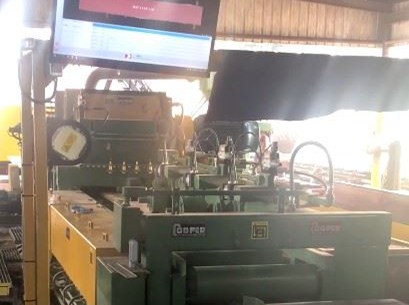 Cooper Machine is now offering Optimized Edgers. We are able to provide a linear, transverse or for really tight spaces, we can do a combination of the two while cutting up to 15 boards per minute. Comes with either a two or three saw solution.We are able to feed from one or both sides. We are using A&E's Iris and controls package for optimization. Which uses Joe-Scan 25MX scanners in a triangulated position and is one of the fastest and most accurate scanners on the market. This system has an operating system that is user friendly. We can scan from just the top or from the top and bottom. Currently available for logs from 6' up to 20'. Give us a call for more details and to find out what will work best for your mill.
Cooper Machine Board Edger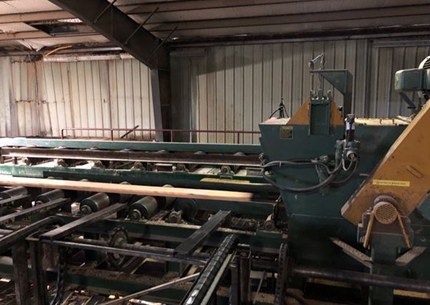 Now offering an all electric version of our popular two or three saw board edger. Cooper Machine manufactures a 2, 3 or 4 saw edger that is able to edge cants, boards or slabs. The most popular 6" edger comes with two movable saws to handle cants, boards or slabs from 3 inch to 18 inch wide (but custom configurations available). The operator uses the console to select the sawing size and then an optional set of laser lights follows the saw and shines on the wood to assist the operator in choosing the right sawing solution. The edger is available with an optional infeed rollcase with a set of jump chains to assist the operator in positioning the larger material onto the edger. The material can either be manually pushed onto the edger or this can be automated. On both options, multiple hold-downs pin the material to the rollers for better accuracy.