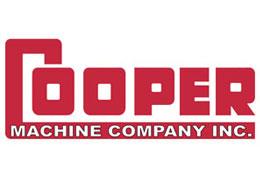 Cooper Machine Company, Inc.
478-252-5885
A leader in custom sawmill machinery, Cooper Machine utilizes proven technology with the latest innovations to design and manufacture quality sawmill equipment. Cooper Machine is best known for our Scraggs, but we also offer a full line of sawmill equipment including Edgers (with or without optimization), Merchandising Systems, Sorting Systems, MIT Resaws and Carriages, Cooperage Equipment and Prodesa Pellet Mills.
Cooper Machine Pallet Slab Recovery System
Cooper Machine offers several options for Slab Recovery. From the Scragg saw, slabs head to a trimmer and the strips gets separated on a Slat Table. Once trimmed, the slabs go to a VSA which optimized, can process up to 40 boards a minute. All with just one operator. If you need to up your production and cut down on labor, ditch those bands saws because this is the way to go. However, if you prefer bands, we offer those as well. Let us know what you need, and we can help you make it happen.