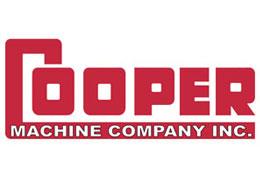 Cooper Machine Company, Inc.
478-252-5885
A leader in custom sawmill machinery, Cooper Machine utilizes proven technology with the latest innovations to design and manufacture quality sawmill equipment. Cooper Machine is best known for our Scraggs, but we also offer a full line of sawmill equipment including Edgers (with or without optimization), Merchandising Systems, Sorting Systems, MIT Resaws and Carriages, Cooperage Equipment and Prodesa Pellet Mills.
Resaw-Circular
Viewing Page 1 of 1
Cooper Machine Vertical Saw Arbor (VSA)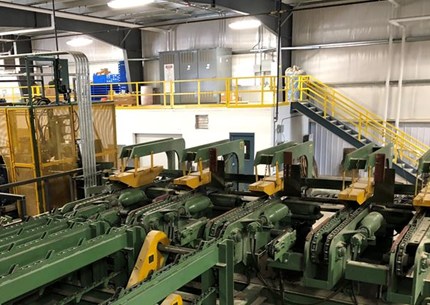 If you're looking for another option to recover your slabs then a VSA is a great option. When adding vertical edgers to your Overhead or Sharp Chain machines, put this machine in to process 3 1/2" up to 5 1/2" wide material. Options to cut up to 6" thick slabs. Lengths can vary depending on the length of your slabs. Comes with infeed with two double sharp top chains and two sets of pushover feed rollers over the #80 roller chain. The VSA can have a single or double arbor that is on linear slides for easy maintenance. Also includes outfeed with safety cage and an optional hand stacking belt option. Comes with control panel with PLC to run the system. Also comes with starters and VFDs included for the whole package. Give us a call to find the best option for your application. Feed speeds of up to 350fpm. This machine is a great option to replace multiple band saws and to reduce the number of employees needed to process slabs.