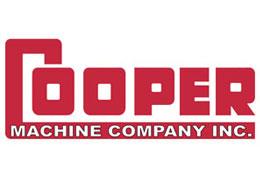 Cooper Machine Company, Inc.
478-252-5885
A leader in custom sawmill machinery, Cooper Machine utilizes proven technology with the latest innovations to design and manufacture quality sawmill equipment. Cooper Machine is best known for our Scraggs, but we also offer a full line of sawmill equipment including Edgers (with or without optimization), Merchandising Systems, Sorting Systems, MIT Resaws and Carriages, Cooperage Equipment and Prodesa Pellet Mills.
Carriage (Sawmill)
Viewing Page 1 of 1
Cooper Machine MIT S.A Standard or Heavy Duty Carriages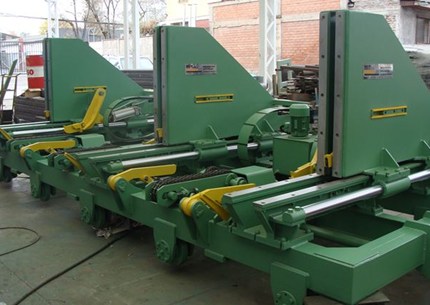 MIT offers a Carriage both standard and heavy duty. You can use 4-10 inch bands depending on the model you choose. The headrig is made heavy. It has a high tension blade system with air bags. It uses motorized mobile pressure guides. It also comes with a 2' wide motorized belt conveyor. It has a wheel guard with pneumatic or hydraulic system to open and close. 150hp electric motor 50 or 60 Hz. The most popular carriage is for 8' - 16' logs up to 32" in diameter. Three (3) reinforced steel knees with hydraulic system with reference to cut line of 4". Reinforced frame for heavy duty work. Six (6) pairs of wheel assemblies with bearings. Can use either a PLC or Mudata setworks with variable parameter in control console. Three (3) pneumatically actuated cant ejectors and three motorized log rotators on the carriage. Electrical elements 380 or 440 Volts 50 or 60 Hz. Wheels carry the traction cables. A winch for carriage movement with gear with electromagnetic brake power of 22 Kw. This is a great machine to cut your larger logs.
Cooper Machine MIT True Lumber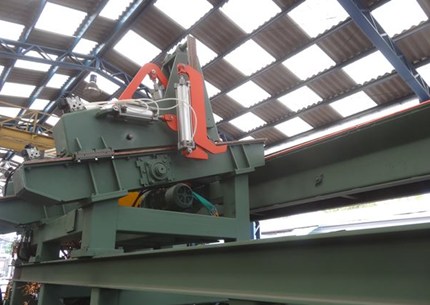 You now have another option when you're looking for a Stationary Carriage with a Movable Headrig. This machine has the ability to single or double cut. Available with bands from 4-10". Standard length from 8-16' and up to 36" diameter but models for other log lengths and diameters are available up to 40' long and 44" wide. The 6" True Lumber has a 55" movable headrig, 6" single or double cut bands, three knees and 17.5 degree slant carriage. Comes with an infeed deck, Brownsville style turner, operators cab, board conveyor, sawdust conveyor, carriage drive, Variable Frequency Drives for motor, winch, log rotator and brake, and setworks (Lewis Controls or any other PLC can be used). This is a great machine for thin kerf mills looking for more production, Scragg and tie mills looking to capitalize on lucrative grade markets, resaw capability in a fraction of the space and any mill looking for a higher profit in a smaller space. A 6" True Lumber will be assembled, tested and in stock beginning 2nd quarter 2016 at Cooper Machine.
Cooper Machine MIT Headrig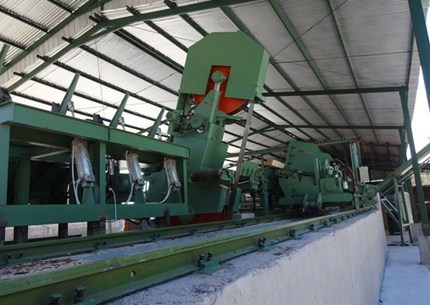 Cooper Machine has been representing MIT equipment since 1996. We are offering headrigs to replace your headrig on your existing carriage. Available as fixed or movable headrig. 1400 model with 54" wheel is pictured with an 8" band. Smaller headrigs are available and one larger size with up to a 12" band is also available. Includes fixed pressure guides. An electric motor system raises and lowers the flywheel for ease in blade removal. Comes complete with electrical panel and starters. Available with MIT or Cooper controls.