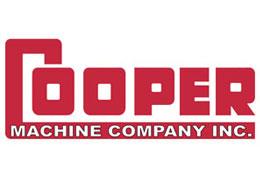 Cooper Machine Company, Inc.
478-252-5885
A leader in custom sawmill machinery, Cooper Machine utilizes proven technology with the latest innovations to design and manufacture quality sawmill equipment. Cooper Machine is best known for our Scraggs, but we also offer a full line of sawmill equipment including Edgers (with or without optimization), Merchandising Systems, Sorting Systems, MIT Resaws and Carriages, Cooperage Equipment and Prodesa Pellet Mills.
Gang Saw
Viewing Page 1 of 1
Cooper Machine Gang Top Arbor Conventional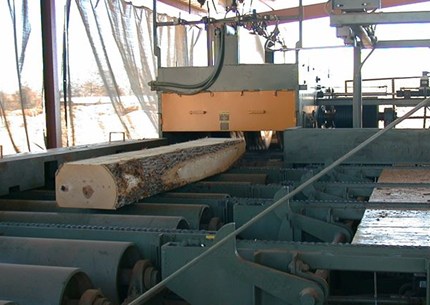 Cooper Machine makes a conventional gang saw. The operator selects the bay and then the computer automatically goes to that position (which the operator can override) before it feeds into the machine. Comes with infeed with jump chains, driven hold-downs and outfeed rollcase and cage. The machine can be customized to fit your needs.
Cooper Machine Stick Gang Rip Saw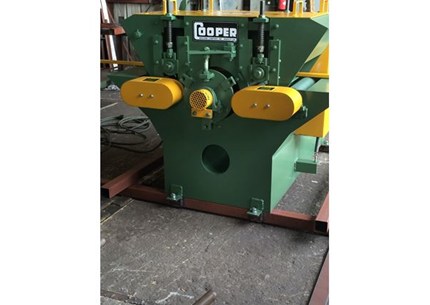 These small gangs can cut battons, kiln sticks and strips with ease. Heavy fabricated steel frame with guards. Includes an electrical panel and VFD feed drive. Available with different configurations, so call to find the solution that works for your application.