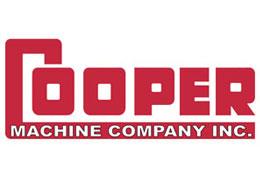 Cooper Machine Company, Inc.
478-252-5885
A leader in custom sawmill machinery, Cooper Machine utilizes proven technology with the latest innovations to design and manufacture quality sawmill equipment. Cooper Machine is best known for our Scraggs, but we also offer a full line of sawmill equipment including Edgers (with or without optimization), Merchandising Systems, Sorting Systems, MIT Resaws and Carriages, Cooperage Equipment and Prodesa Pellet Mills.
Metal Detector
Viewing Page 1 of 1
Cooper Machine MDI TWA-HD Surround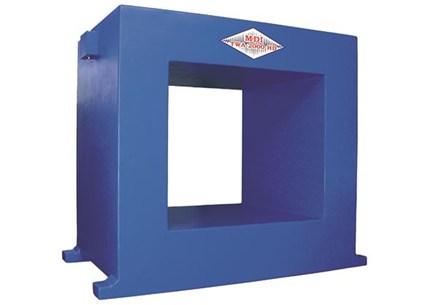 Cooper Machine is a representative of MDI Metal Detectors. Feel free to give us a call for more information or a quote. The TWA-2000 Surround Metal Detector Systems with proven MP-4 Digital Technology provide superb reliability and unmatched performance. The TWA-2000 Series Metal Detectors are the number one systems in the industry and they are proven to be the best investment you will make to protect your equipment and business from downtime and to ensure the quality of your product. Contact us for more information on which system is appropriate for your application. Not all mills are designed alike and not all mills are constructed to accommodate a metal detector where it is needed. The TWA-2000-HD, with MP-4 Digital Technology, will meet expectations in demanding installations and consistently provide top performance in areas where other metal detectors have failed. A Nolco fiberglass section is also available.
Cooper Machine MDI XR-3000 Under Conveyor

The new XR-3000 system and its respective components have been designed to retrofit into exiting MDI analog under conveyor metal detector systems built since 1965, preserving our pledge to the customer that no MDI System will become obsolete in our dedication to product advancement. The XR-3000 joins our family of digitally controlled metal detectors with the new XR-8F Digital Function Block and entirely new internal search coil design that utilizes our groundbreaking Diamond Construction Process. The XR-8F represents a new series of MDI Digital Technology and is guaranteed to surpass the performance of all previous Function Blocks while providing the consistent reliability of digital technology. The advanced filtering provided by the Function Block in combination with our new coil design provides near immunity to CB radio and static interference. XR-3000 Features: Economical Protection The XR-3000 is an economical metal detector designed to give consistent protection
Cooper Machine MDI Nolco Fiberglass Section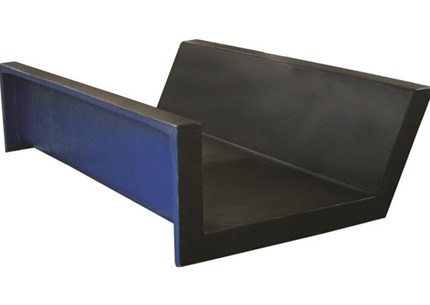 Cooper Machine also sells MDI Nolco Fiberglass Sections: Pound per pound, fiberglass has a tensile strength even greater than that of steel. This combined with our hand-laminated process using layers of woven roving and polyester resin provides a higher density monolithic section, which has a greater tensile strength and abrasion resistance than sections manufactured with a chopper gun using fiberglass strand. NOLCO Features: All NOLCO fiberglass conveyor sections are custom fabricated to your exact specifications. "Undeniably built better & stronger than any other fiberglass section you can buy." NOLCO has built its reputation on workmanship, quality, longevity, and customer satisfaction. No section is too unusual or too big for NOLCO. When others say it can't be done... we do it.
Cooper Machine MDI MP-2000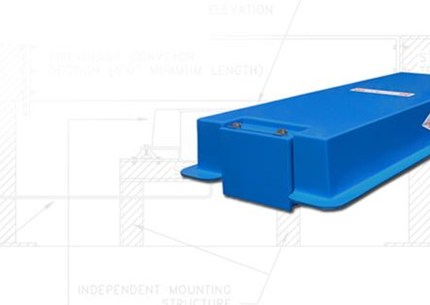 The most advanced under conveyor system offered features MDI's unrivaled MP-4 Digital Technology, providing performance and capabilities not available from other under conveyor metal detectors. Through the use of Diamond Construction Process and advanceddigital filtering, the MP-2000 operates at maximum sensitivity even amidst the presence of various kinds of interference such as variable frequency drives, CB and short wave radios, static build-up, and vibration.