Slab Saws For Sale
Viewing Page 1 of 1
9 Results Found
STANDARD LISTINGS 2018 Lucas Dedicated Slabbing Mill. Mill can cut up 60" wide by 24' long by 19" thick. Excellent condition - like new! Oil changed recently. Has 30 hours of run time.

Sawmill Exchange

713-729-6455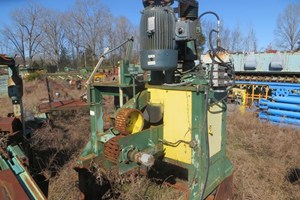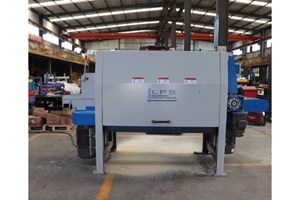 2023 Sawmill-World Heavy Duty Slab Recovery Saw Processing Wood Height-6", Processing Wood Width-12", 4 Saw Blades, Saw Blade dia-18", Motor Power-(2)15kw

Used Chip-N-Saw for logs up to 18" butt diameter. Includes infeed, flying cant turner, canter.

Ben Jones Machinery

706-324-2604 Cant Optimizer system consisting of: - Built in 1990 - 12" x 24" x 20 foot - USNR Cant Infeed positioning table - USNR Two (2) sided Model 85 canter module with eight (8) knife Key Knife heads,servo positioner and arbor motors (460/3/60) - USNR Profile module with single top and bottom drum style Key Knife profile heads per side with servo positioners and arbor motors (460/3/60) - 6 ft McDonough Twin Bandmill with slide base, servo setworks cylinder and 200 HP, 1200 RPM arbor motors (460/3/60) - Outfeed side board separator c/w center chainway, hold down rolls, cant kicker, spiral roll side board rollcase, pivoting end bumpers and drives - Operators cab and operator's console - PLC control system - Transverse Scanner c/w two (2) banks of seven (7) JoeScan heads - System hydraulic power unit

Ben Jones Machinery

706-324-2604 2022 Woodlandia 200X LogRipper Sawmill. Used for 5 months. No pipe work or infeed deck. Blower is included. #C902