Slab Edgers For Sale
Viewing Page 1 of 1
7 Results Found
STANDARD LISTINGS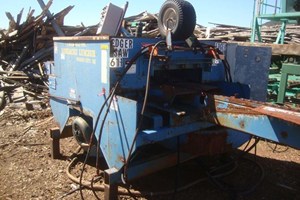 Brewer Slab Edger Twin Blade Slab Edger, 20' Single Strand Throughfeed w/Approx. Twin 15hp Drives, Push Button Control

LPS Equipment & Acquisition Co.

731-986-4351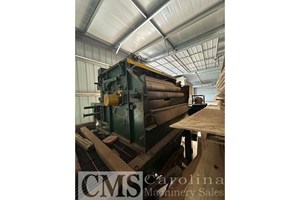 Cornell 42" Gang Edger 150 HP Motor (3 years old) (12) Gang Saws (6 new) (7) Moveable Saws (2 new) (24) Various size collars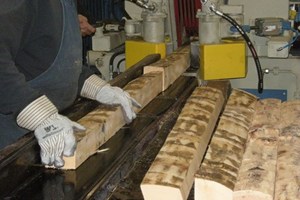 MUST BE ORDERED FROM FACTORY. VERTICAL ARBOR SLAB RECOVERY GANGS are designed to process 3 sided slabs into pallet boards. Ten (10) vertical, interior feed rolls are standard. Variable speed feed system up to 175 FPM. 2" automatic cant variance allows both 3 1/2" and 5 1/2" wide cants to be run back to back with no operator involvement or machine adjustments. Machine utilizes one bottom "clean-up" saw to eliminate irregular shaped pieces assuring flat, square pallet boards. 30" to 60" lengths. Can be partnered with a slab edger and trimmer to recover boards with NO operators. PRICES RANGE FROM $185,000 to $215,000 depending on the model and options.

MACHINERY INSTALLATION CO., INC. (M.I.C.I.)

336-269-2284 Pendu Splitter Saw Max capacity 12" x 12" Cant 36" Working height Double Arbor Arbors: (2) 50 HP motors, (4) 16" Strobe Blades 5' Powered infeed roll case with automatic chain infeed Automatic blade adjustment: 4" - 8" from fence (2) Automatic top hold down pressure rolls LPS Equipment & Acquisition Co.

731-986-4351