Parts and Parts Machines For Sale
Viewing Page 1 of 1
5 Results Found
STANDARD LISTINGS LPS Equipment & Acquisition Co.

731-986-4351 New FALK Parallel Shaft Gear Reducer - 21:1 ratio, 300 HP. 1999 model, never installed. Model 445A2-CB. See all of our other items at benjones.com

Ben Jones Machinery

706-324-2604 Lenox Friction Bandsaw Blades: Pallet dismantling blades. 47 per pallet. 2 pallets available. 21'-6" Bimetal 1". .035 10 TPI. $2250.00 per pallet. Shipping weight 175# per pallet. Buyer responsible for cost of shipping. No rust, clean, new, in boxes. Dock side pick up. Asking Price: 2250.00

Sawmill Exchange

713-729-6455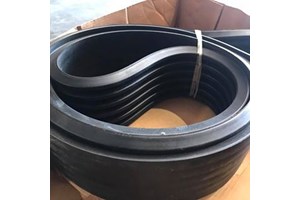 8V2500 POWER BAND 6 GROOVE FOR SAWMILL APPLICATIONS . BRAND NEW IN BOX RETAILS FOR $2000 SALE PRICE IS $450 WE NO LONGER HAVE A NEED FOR THIS PART FOR INFO CALL GAVIN 601-394-7796 OR MARK 601-410-0566

AlaMiss, Inc.

601-394-7796 Wood-Mizer Products, Inc.

800-553-0182