Baker Band Mills (Thin Kerf) For Sale
Viewing Page 1 of 1
8 Results Found
PREMIUM LISTINGS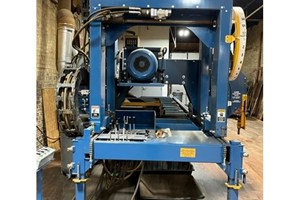 2014 Baker 13' Sawmill BBS-O 3630E Electric stationary band sawmill with a 30HP Motor 10HP Hydraulic Unit, No Log Loader, No Drag backs and 1-1/4" Blades. This sawmill is able to run 1-1/4" or 1-1/2" blades. Includes Laser Light. This sawmill does not have a hour counter, but has only been used sporadically. This is a very clean and well-maintained machine. Price Reduced! $30,000.00 314-621-7711


STANDARD LISTINGS Baker Model HD18. 20 HP motor. Essential hydraulics with lift up/down, forward/reverse. Cap 20' length. On a trailer. Nice machine. More photos coming.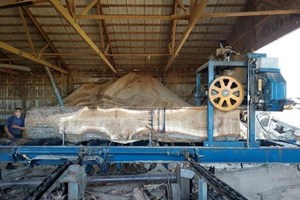 2016 Baker 3665D Bandsaw Mill Two owner 65HP diesel Loaded 3500 hours New tracks, chains, wheels, sprockets, many hoses and bearings, lots of welding and straightening, new blade guides Spare wheels and parts included

Mitch Stevens

828-773-6986 MLS Number 12319863 2022 Baker 3674D Bandsaw Mill 551 hours 09/18/23 Used 2-3 days/week One owner Portable Log deck Available last half of November 2023 2014 Baker Dominator - Custom length and drive - 50 HPmain head - 32' length log capacity. 30" capacity - Baker 4 strand infeed log deck - 4 strand baker outfeed deck with cant kickers - Custom tilt tables and green chain - Waste conveyor/barn sweep system under same - 3 hydro packs for above - Operator cap with window air - Custom computer ABB setworks - Dual joystick with split functions - Long/short log split functions - Baker edger with dual lasers - Currently still in full production. Will be available for Demob and hauling on or after September 21st - Buildings are negotiable if customer has any desire. Main saw line building is 52'x120' Baker 3665D Portable Sawmill - Good shape - With 20' extension - Can cut 44' logs with the extension - Kubota engine with 1602 hours. LPS Equipment & Acquisition Co.

731-986-4351 Mitch Stevens

828-773-6986